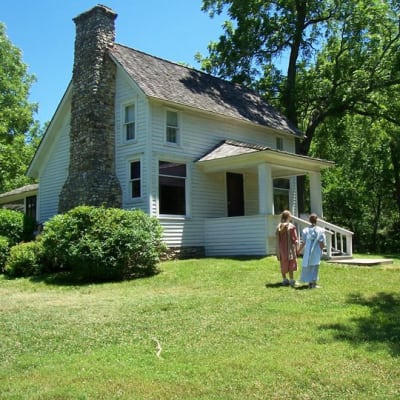 Laura Ingalls Wilder
Laura Ingalls Wilder Historic Home and Museum - located in nearby Mansfield (Wright County), Laura Ingalls, her husband Almanzo Wilder and their daughter Rose moved here to Rocky Ridge Farm in 1894. It was here that she wrote and published her "Little House" book series beginning in 1932.
The grounds contain the home where Laura lived and wrote her books, a Museum with artifact's and exhibits spanning the lives of pioneer living described in her books, and a store where books, videos and souvenirs can be purchased.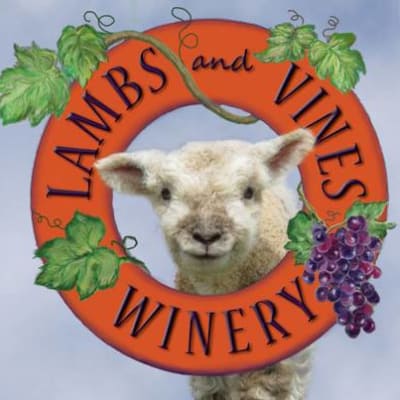 Lambs and Vines Winery
Nestled in the rolling hills of southwest Missouri
When we tagged along with a guest that stayed with us specifically to schedule a visit to Lambs and Vines Winery, we discovered a local jewel. What winery also peddles yarns and wool knitted wares in the same place? Not just another Missouri Winery, Marshall and Kristen are exceptional hosts, and while Marshall administers the wine tasting, you might find Kristen hosting spinners and knitters for their Sit, Sip, Spin Sessions (or knit, crochet…whatever).
There farm is located just southeast of us, and south of Missouri's largest Amish settlement, and is home to a flock of "Olde English Babydoll Southdown Sheep". These sheep keep the vineyard grazed and groomed, while providing wool for yarns spun and sold at their Tasting Room.
At this time, due to Marshall's "side business as a dentist", the tasting room is only open Saturday's from Noon to 6. We have found their stock of cheeses, sausages, and homemade bread sticks a nice compliment to an extended tasting. Many of our guests and retreaters have left with bottles of varietals they picked.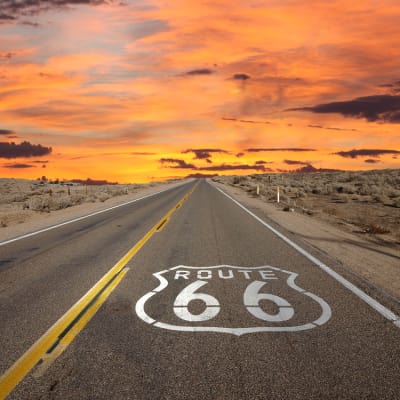 Historic Route 66
Historic Route 66 - Known both as America's Main Street and The Mother Road, US Route 66 was initiated on November 11, 1926. This highway became one of the most famous roads in America, running from Chicago, Illinois, through Missouri, Kansas, Oklahoma, Texas, New Mexico, Arizona, andCalifornia, before ending at Los Angeles, covering a total of 2,448 miles (3,940 km).
Today, preservation groups are working hard to restore remaining portions and landmarks of this great highway, while educating people of its significance and history.
Route 66 runs east to west just north of Blackberry Creek Retreat Bed and Breakfast, through Marshfield and Northview. We have maps and videos regarding this great highway. We are members of The Route 66 Association of Missouri.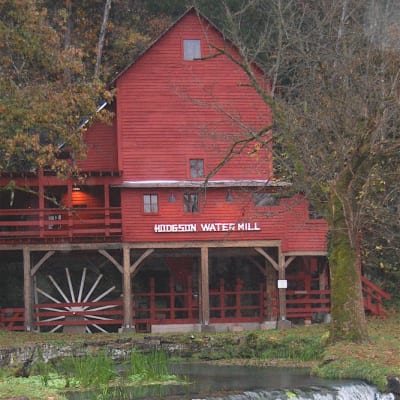 Historic Grist Mills
Historic Grist Mills - Missouri is home to many turn-of the century grist mills, where area families met to have their harvest grains m floured and milled, lumber cut, and wool worked. Many of our guest make a partial day trip SE of Blackberry Creek Retreat B&B into Ozark County, where (4) very popular and restored mills stand today. You can catch a lunch or dinner at Rockbridge or Dawt Mills, and drive short distances to see the beautiful Hodgson and Zanoni Mills. For a MAP, click HERE. Be sure and take your camera.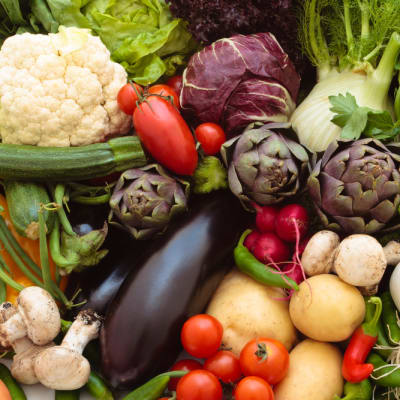 Baker Creek
Baker Creek Heirloom Seeds & Village - Another Ozarks jewel and well known enterprise is Baker Creek Heirloom Seeds (Mansfield, MO). Started circa 1998 by 17-year-old Jere Gettle, Baker Seed offers 1300 varieties of heirloom seeds from 70 countries , the largest in the USA. It did not stop with his catalog, which distributes to over 400,000 gardeners. Jere and his family have built a wonderful Bakersville Village, complimenting his store, with an attraction that brings in several thousand visitors to Baker Seeds Festivals, and has been featured on Martha Stewart, Oprah's Magazine, the New York Times, and many press and magazine outlets.