Well, 2020 is just about in the books, and we look ahead for what's in store for us in 2021. It's like looking into a thick fog with the headlights on bright. We depart 2020 after a most unusual year, both with the COVID pandemic, and enough news and politics to make one's head swim. COVID remains and politically, a new Administration in D.C. enters this fog.
It's time for us to plan and forecast our 2021 business plan. 2021 marks our 14th year, where we certainly have learned much about running a small business, have harvested so many memories, met so many wonderful folks, and probably taken paths and journeys we could never have foreseen.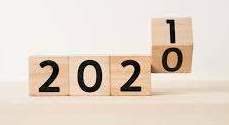 Looking ahead, with the investment in time and expense we have made in this business, while aging ourselves, we are trying to balance this business (and our guests) with our personal lives, time and desires. Some of what is circulating in thoughts are……
– Booked Business – Retreats have been a large part of our business over the years, totally unexpected. As the load became more demanding, hours long, and workload commanding, we have cut back on many retreats trying to limit them so our "overnight guests" could enjoy time with us and experience our bed and breakfast. This was working well until 2020 when COVID pushed most of our second quarter retreats into the third quarter (some to 2021). The load was tremendous.
We have told our retreat groups wanting to book 2021 business "we will pencil you in, but not take deposits yet" as we wanted to see the outlook. We have tried to stick to two retreats a month. We have "penciled in" retreats out through November 2021. Additionally, we told our retreat groups we would do this as long as our health allowed. So far, so good there, but we can feel the age creeping in. Remember, this was our retirement, now going on 14 years!!!
So, we have a good number of retreats "penciled in" next year (2021). We have discussed ceasing retreats mid-year, end of the year, etc. and continue to evaluate this.

– COVID – This is the BIG unknown, and how it affects us in 2021 even bigger. We do not want to endure and reschedule retreats due to another "Lockdown". The 2020 Lockdown didn't fare well for us. This business is a living thing and requires feeding all the time. The various stimulus programs proved not advantageous to micro businesses (I call sole ownership businesses) like ours as we don't have staff and are self-employed, so utilities, lines of credit, Internet support things like website and booking engine, insurance, etc. still get paid without income, by our fixed income. Since we reopened, as mentioned, we have been very busy, and without COVID infections (that we know). We have seen many downsized groups due to some electing to stay home and not mix.
– Changes in D.C. – Not making a political statement here, but an unknown. We endured a period when we opened that really tested our stamina in starting a new business, and depleted our reserves. A poor economy (recession) and very taxing new health care system hurt us badly. We recovered enough to make this endeavor work and begin paying for itself – when the economy took off and we got on Medicare, Then COVID hit. We really don't know where this change in our country's leadership will take us, or how it will affect us. A second Lockdown would not be good, and a slow economy, higher taxes, regulations, etc. are concerning, if they happen. We'll have to see.
Certain that entering 14 years, things here will start requiring replacement and upgrading, and this can be expensive. Hot water heaters, washers, a refrigerator, linens, knees, hips, etc. This is concerning, but right now, we take those challenges a day at a time. A new North Deck is in the works, needed to replace the aged storm damaged one. Many other projects, dreams, and goodies we'd like to bring forth.
OK, so where is Blackberry Creek Retreat Bed & Breakfast heading in 2021?
– Retreats – We will honor the dates "penciled in" on retreats in our calendar. We will confirm these with our contacts. However, some changes apply. We will contact the retreat organizers with these changes. Look for a more "fixed cost" not a tiered one based on numbers. We have held our pricing for a number of years now, especially on rooms. Additionally, we will try to "lock down" your number of retreaters and hold at that at a predetermined tome prior to arrival.
This year we saw many groups change numbers, many last minute, and this makes it difficult planning and adjusting our numbers and needs. We're trying to work through deposits (which we feel anchors the groups commitment) while not getting in cash flow bind with cancellations and changes (COVID being main reason). We "feel " our early 2021 retreats might be in jeopardy due to COVID and there is talk of another Lockdown with recent spikes in cases. MANY events are already cancelled in 2021 due to COVID as the nation (and world) pauses to see what happens.
IF we witness a Lockdown or COVID event that cancels retreat(s), these will not be rescheduled at a future date. Contact us if deposits are involved or you have questions. We will also be reaching out to each group on the 2021 schedule with more information.
– Future Retreats & Other Business – We will be ceasing NEW Retreats (not penciled in) beginning immediately, so we can focus on 1) our Bed & Breakfast overnight style business, 2), host more "social events" like or bluegrass dinners, craft bazaars, etc. and 3) try to launch our "Store" we have been trying to get off the ground. More on that later.
This Innkeeper wants to slow down a bit and spend time working on the property, fixing things, maintaining things, getting rid of things, basically completing projects that get pushed aside. Oh yes, then there is the family and grandkids…..which we have enjoyed time with when schedule allows.
So, where will these "Winds of Change" blow? We can't control the weather, just try to measure our resources, personal position, needs, and prepare and adjust accordingly. We are certain this will generate many, many questions, and discussions. We stand available to discuss with you your concerns, but hopefully, much of this will be transparent and transition smoothly on our part.
If 2020 was a most interesting and "unprecedented" year, 2021 certainly will be most interesting as this nation (and world) tries to recover. With that, we wish each of you, and your families a most safe, healthy, and prosperous New Year….