We've been open a little over thirteen years, and EVERY year, guests have asked "do you have a cook book we can buy?" Well, it never happened. Lots of other priorities, plus, if we did a cookbook, we wanted it to be OUR cookbook, with recipes and stories about those recipes. As a compromise, of sorts, we decided to share our recipes with you via this blog, and in our newsletters.
Today, we have TWO recipes to share. We have a little joke in our family. Our daughter-in-law should do a cookbook. Her's would be much simpler than the one guests have requested of us. You see, she introduced us to TWO recipes, and each only has TWO ingredients!!! The first (pictured above) she served with dinner one evening and we were hooked. Bacon Wrapped Cabbage. Basically, she cut a head of cabbage into small pieces (golf ball size) then wrapped with bacon, and then foil and baked.
During preparation, I asked my son "shouldn't we add some salt and pepper?' He replied "Dad, only these TWO things!"
On another visit, out of the kitchen came some muffins. SO DELICIOUS and MOIST. I asked her "what are these, to which she replied "Pumpkin Muffins". I said "I need this recipe." She quickly replied, "you don't need to write it down, just two things – take a box of yellow cake mix, and mix as can of pumpkin, mix and bake until done!" I said, "another 2 ingredient recipe?"
Now, I should add we have "modified the pumpkin muffin recipe (added chopped pecans) and served with a Pumpkin Spice Mousse we came up with, and they are very popular during fall and winter stays, retreats and events, and so simple to make….
So, here is a summary of these TWO 2-Ingredient Recipes…..
BACON WRAPPED CABBAGE
INGREDIENTS
– 1 Head of Cabbage
– I lb. of Bacon (doesn't have to be lean, as more fat will render into the cabbage for flavor
INSTRUCTIONS
– Preheat oven to 350*
– Cut cabbage into maybe 16 to 24 pieces, about golf ball size.
– Wrap a piece of bacon (maybe half a strip) around each piece
– Wrap individual pieces with foil. Place on baking pan.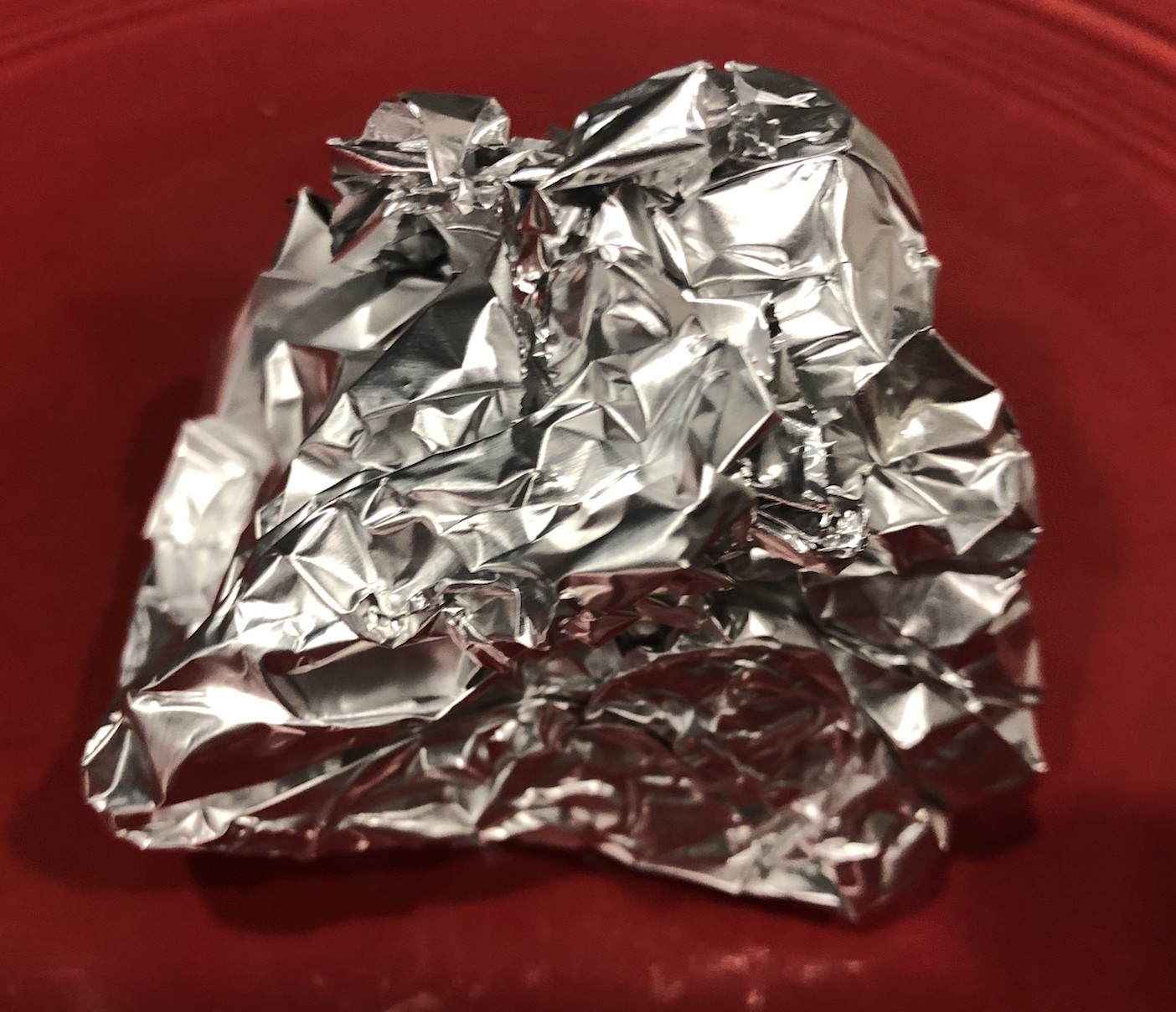 Inside this foil wad, is the Bacon Wrapped Cabbage
– Bake for about one hour. Let set for 5 minutes, open foil and enjoy.
PUMPKIN MUFFINS
INGREDIENTS
– 1 box of Yellow Cake Mix (moist preferred and White Cake Mix can be used)
– I 15 oz. Can of Pumpkin
– Package of Chopped Pecans (optional)
INSTRUCTIONS
– Preheat oven to 350*
– Mix cake mix and pumpkin until combined. Add pecans if desired.
– Drop muffin mix into pre-sprayed muffin tins. We have used all sizes from small bite size to large, so up to you. Bake time will depend on the size, so watch and check with pastry stick or toothpick until it comes out clean. Removed and allow o cool a bit before serving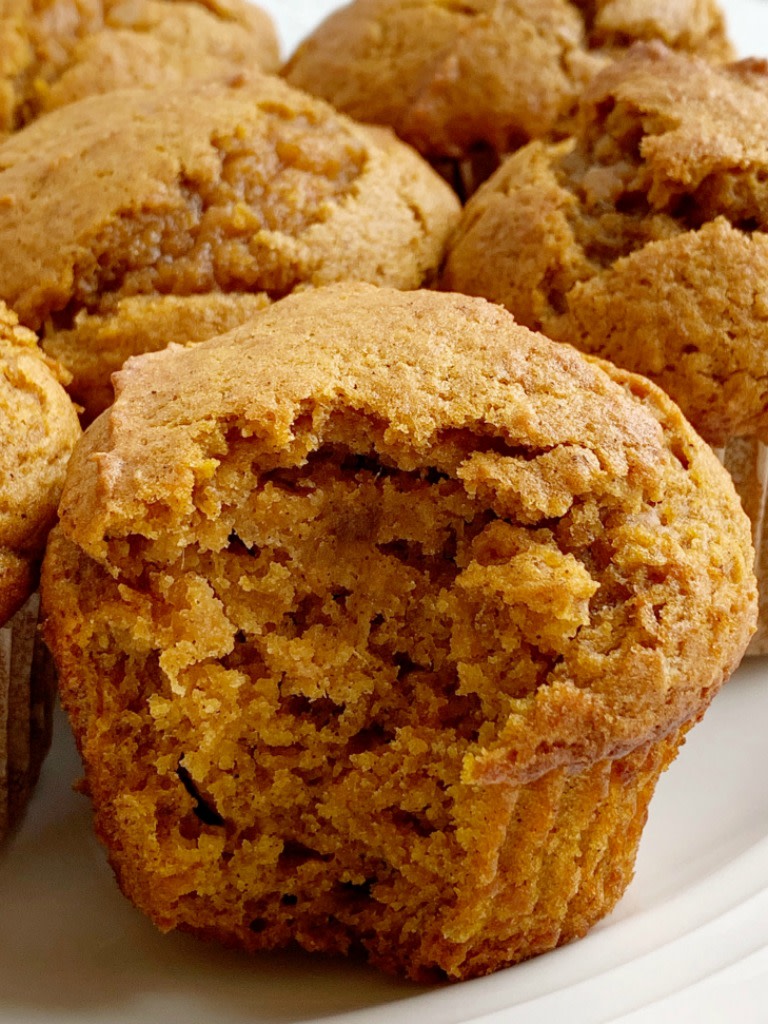 Pumpkin Muffins
PUMPKIN SPICE MOUSSE
Now this doesn't qualify as a 2-Ingredient recipe, but sure makes the muffins an even greater treat.
INGREDIENTS
– 1 Tub of Cool Whip
– I Box (3.5 oz) of French Vanilla Pie / Pudding Mix
– 1 Cup of Milk
– 1 tsp. of Pumpkin Spice
INSTRUCTIONS
– Blend 1st 3 ingredient until thickens. Fold in Cool Whip and refrigerate until used. Can keep up to one week refrigerated.
Serve a dollop next to your muffin, of if using small muffins as a finger food, can allow guests to spoon their own, again and again….
Since it seems our daughter-in-law's cookbook won't be available soon, we wanted to share these with you today…..Let us know what you think…..