On THIS Veterans Day, Blackberry Creek Retreat B&B always thinks about our veterans, their service to our country, their sacrifices, the sacrifices of their families as they serve, and the challenges they face after serving. The scars of combat often embed unimaginable effects on these fine men and women, leading to alcohol & drug abuse, mental disorders, broken families, and sometimes homelessness.
Just this week, we hosted a woman who brought to our attention one of MANY things she has a hand in – Veterans Community Project. Started in Kansas City by combat veterans FOR veterans, their mission is to build a place for those that took the oath to serve this country a place to migrate from the streets to their own little place to call HOME. This 510(c)(3) organization runs strictly on donations, with a goal to provide a 1-stop provision to our veterans – first, a "Tiny Home" in which to live, a 5000 square foot Community Center, doctors, counselors, food pantry, banking help (to manage any income they have), veterinary support (they are allowed pets) and more.

The city of Kansas City SOLD them the land (for $500) in which to build this development, and now has 49 tiny homes, built with the comfort and support of each veteran in mind. The project has been such a success, that VCP has a goal of building 8 more villages around the country by 2022. Ground has been broken in their first satellite village in Longmont, Colorado and St.Louis is planned for one as well.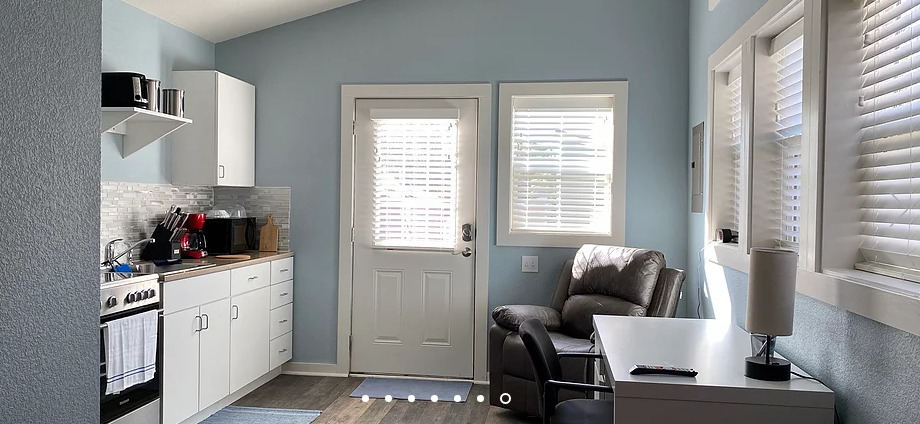 A mighty lofty goal for this organization that wants to "eliminate veteran homelessness nationwide. It is estimated their are almost 38,000 homeless veterans on our streets presently. The passion of the organizers (click here) just might drive them to reach this goal.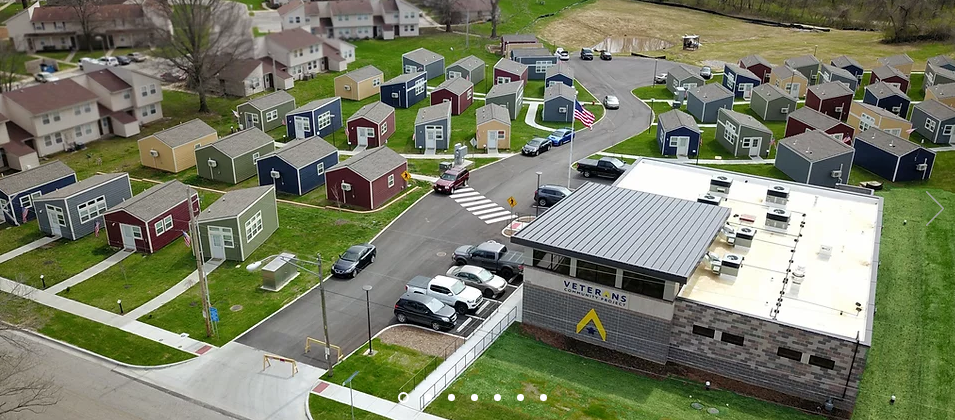 Donations and support drive this goal, and our guest even brought us a new twin pack of Bar-B-Que Sauce (it's Kansas City) they'll be selling along with a selection of VCP Wear in their store. We know there are MANY, MANY Veterans support organizations out there, all admirable in their service to those who served, all needing support. As much as our veterans served us, so these organizations serve both us and our veterans in recognizing their sacrifice.
On Veterans Day we always want to THANK our veterans, and do so this day, and thank nd share just one organization brought to our attention reaching out to physically do the same through action.