Thinking about a recipe(s) to share with you this month, and focusing on a dessert or maybe breakfast, I was making soup for the Mrs. and I on this cold winter day and thought – SOUP!!! While winter is generally considered the Soup Season, most of us enjoy year round if one sounds appetizing enough. When we visit a restaurant, she often asks "what's the Soup of the Day"?,
Over the years, we have made a number of soups, created and from recipes. While our Signature Chowder remains a favorite and most requested recipe (linked below from earlier post), others have popped up as "can you send me the recipe for" type soups. Now, these may or may not appeal to your particular palate, it may to others, so we risk posting two here that were previously requested. Both simple to make, and to us, delicious.
BLACK BEAN SOUP
When we lived in Texas, we frequented a Mexican restaurant in the local mall (both things of the past now), and always started with a Black Bean Soup. Great for dipping ships in, and spicing up to your heat index. When we returned to Missouri, we needed to replicate that craving, and this is the closest we could come up with. Now, there are MANY, MANY Black Bean Soup recipes out there, and sure they fill the spectrum. But this one seems to hit the mark.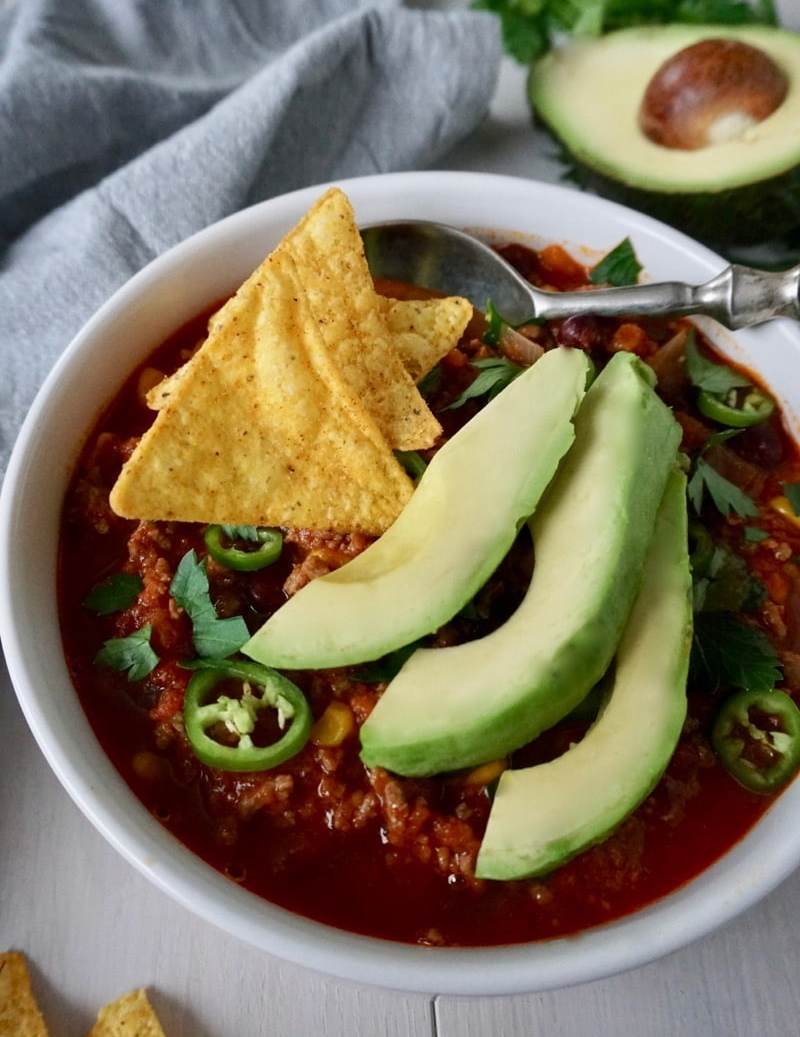 I usually make a Slow Cooker amount (4-6 Quarts)
INGREDIENTS
– (2) packages dry black beans
– Vegetable or Chicken Stock
– Ham Pieces (one pound)
– (1) Qt. Heavy Cream
– (1) Stalk Celery
– (1) Sweet Onion
– 2 Tbsp Butter or Olive Oil for saute
– (1) Stick Butter (later)
DIRECTIONS
– Prepare Black Beans as directed on package, soaking overnight with rinses. Morning after rinsing beans, put in pot and add enough broth to just cover the beans abut 1/2″ and bring to boil. Cover and simmer one to two hours.
– Meanwhile, chop onion and celery and saute in pan with butter until tender. Set aside.
– When beans are finished, mix them and celery / onions in cooking pot beans were in. There should be enough broth to cover, if not, top the beans over medium heat. At this point, I add most the ham, and take an immersion blender and start blending the beans and other to consistency desired (some chucks to puree). If you want, and sometime I do, pull a few beans and some ham out until after blending, then add back for texture. Add (1) quart Heavy cream and (1) stick Butter and mix. Salt and Pepper to taste. Sometimes add cumin.
– Move to Slow Cooker, set on WARM setting and cook until serving, usually late lunch or dinner. The soup will thicken up. I like to always use a Slow Cooker Liner for crock cooking for easier cleanup.
– Garnish with choice of Green Onions, Chives, Tortilla Chips, Avocado Slices, Cilantro, or sour cream.
CREAMY CARROT SOUP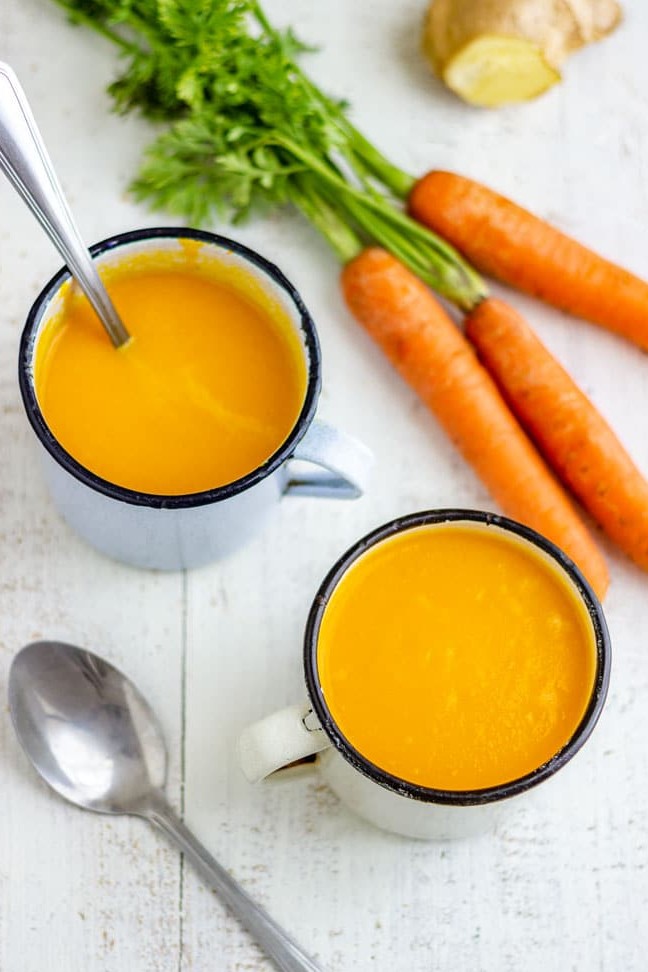 I discovered this recipe in a Mobile, AL magazine indicating "One of Pete Blohmes signature dishes". Chef "Panini Pete" owns four Panini Pete's Cafe & Bakeshoppes in Alabama. Glad I found this recipe…..
INGREDIENTS
– 1 stick butter
– 1 medium onion, finely chopped
– 5 pounds of carrots
– 1 cup orzo
– 5 sprigs fresh parsley (tied in a bundle)
– 1 1/2 gallons vegetable stock (room temperature) – made my own
– 2 cups heavy cream
– salt and pepper to taste
– cardamon to taste
DIRECTIONS
– Melt butter in a stock pot over high heat.
– Saute onion until translucent.
– Add carrots and saute until soft and liquid becomes orange (about 15 minutes)
– Add orzo and stir to coat.
– Add stock and parsley. Bring to a boil, then reduce to simmer.
– Simmer and stir until orzo is done and carrots are very tender (about 40 minutes).
– Remove parsley bundle and puree soup until smooth (I use an immersion blender). Note: you may adjust consistency by adding additional stock.
– Add heavy cream, salt, pepper and cardamon.
You can serve at this point, but I usually put into a Slow Cooker with a WARM setting (with a slow cooker liner for easy cleanup) and allow to thicken for a few hours.
Make this soup in morning and slow cook all day, serving for dinner.
PAST RECIPES YOU MAY HAVE MISSED:
– Signature Chowder (Wild Rice, Chicken and Corn)
– Our Welcome Blackberry Spritzer
– Loaded Cauliflower Casserole
– Two Recipes / Two Ingredients