July 10, 2019 by: Mark R Dawson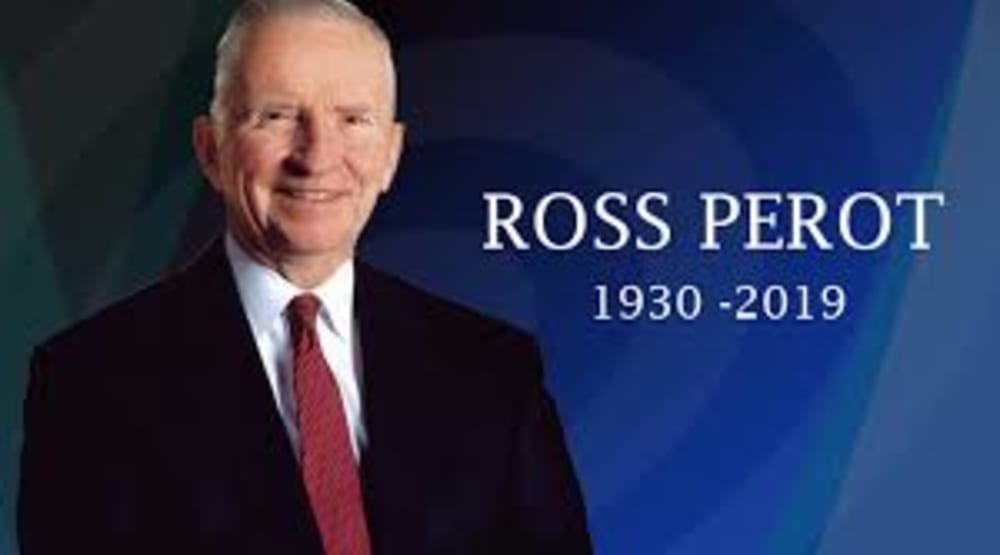 Remembering Ross from this Innkeepers Memories
This week, we were alerted to the news that Ross Perot passed away at 89. Most of the news outlets touched on his life and successes, but it seemed in the one thing most Americans remember Ross for his 1992 run as an Independent for President, and a few touched on Dana Carvey's very funny impersonation on Saturday Night LIVE. I still laugh too. One piece of coverage I found to be a most accurate assessment of his life and character, was seen on PBS NewsHour and that show's founder (Jim Lehrer) memories of Ross Perot.
You may know the stories and accolades - born mostly poor in Texarkana, Texas, attended the Naval Academy, after the Navy went to work as a salesman for IBM, left IBM when they reportedly shunned an idea of his to offer company computer services and drive to Dallas with his wife and $1000 and started EDS (Electronic Data Services), built and funded a team of rescuers and sent to Iran to rescue two of his employee's imprisoned there during a government overthrow (a book On Wings of Eagles written about this), grew EDS into a behemoth and sold it to General Motors for $2.4B. He and son build a real estate company with big developments in Dallas and beyond, started Perot Systems after non-compete (with EDS) expired, sold it to Dell Computer for $3.9B, endowed $50 to build the Perot Museum of Nature and Science (Dallas - on my Bucket List).
Most Texans (we were Texans at during much of Ross's presence in the spotlight) liked Ross. Ross said he was born a Texans, and would die in Texas, as he did, leaving behind his wife Margot, five children, and many grandchildren.
What many don't know about Ross is what I discovered and found extraordinary, maybe more than the achievements mentioned above. In our Bed & Breakfast hangs this photo of a time I had the privilege to meet Ross. That visit opened my eyes to Ross the person, not Ross the figure in the news. A little back story.
At this time, our younger son (and his Mom and Dad) became very involved with a few Military Vehicle Restoration and Historical groups. These groups for folks enjoyed restoring old MV's (military vehicles - like old cars fans) and meeting and honoring veterans i.e. talks, parades, etc. One of our friends, Joe Christian (owned a Korean era ambulance) worked for Perot Systems. Joe invited me over to Perot Systems to discuss an idea. He said that Ross was wanting to meet a WWII Iwo Jima Veteran and knew we had such a friend. Joe gave me a quick tour of the facility, and that is when I gained a deeper insight into the man Ross. First, we swung by the lobby, where I saw some interesting cosmonaut artifacts. In asking Joe about this, he said "when the Soviet Union needed money and decided to start selling off these artifacts, Ross stepped in and nought this collection. He said such a historical collection should not be broken up, and that if the Soviet Union ever decided they wanted it back complete, he would sell back at costs." I found this quote regarding that collection...
"We bought these things because they have eternal historical value and it would have been a crime for them to have been dispersed," Perot said. "I have told President Yeltsin that if Russia ever develops a suitable space museum and wants these things returned, I'll be happy to see them go back where they belong. Meanwhile, I want the children of all countries to see these things and to adopt these astronauts and cosmonauts as their heroes, because these are the bravest and best men and women of our times."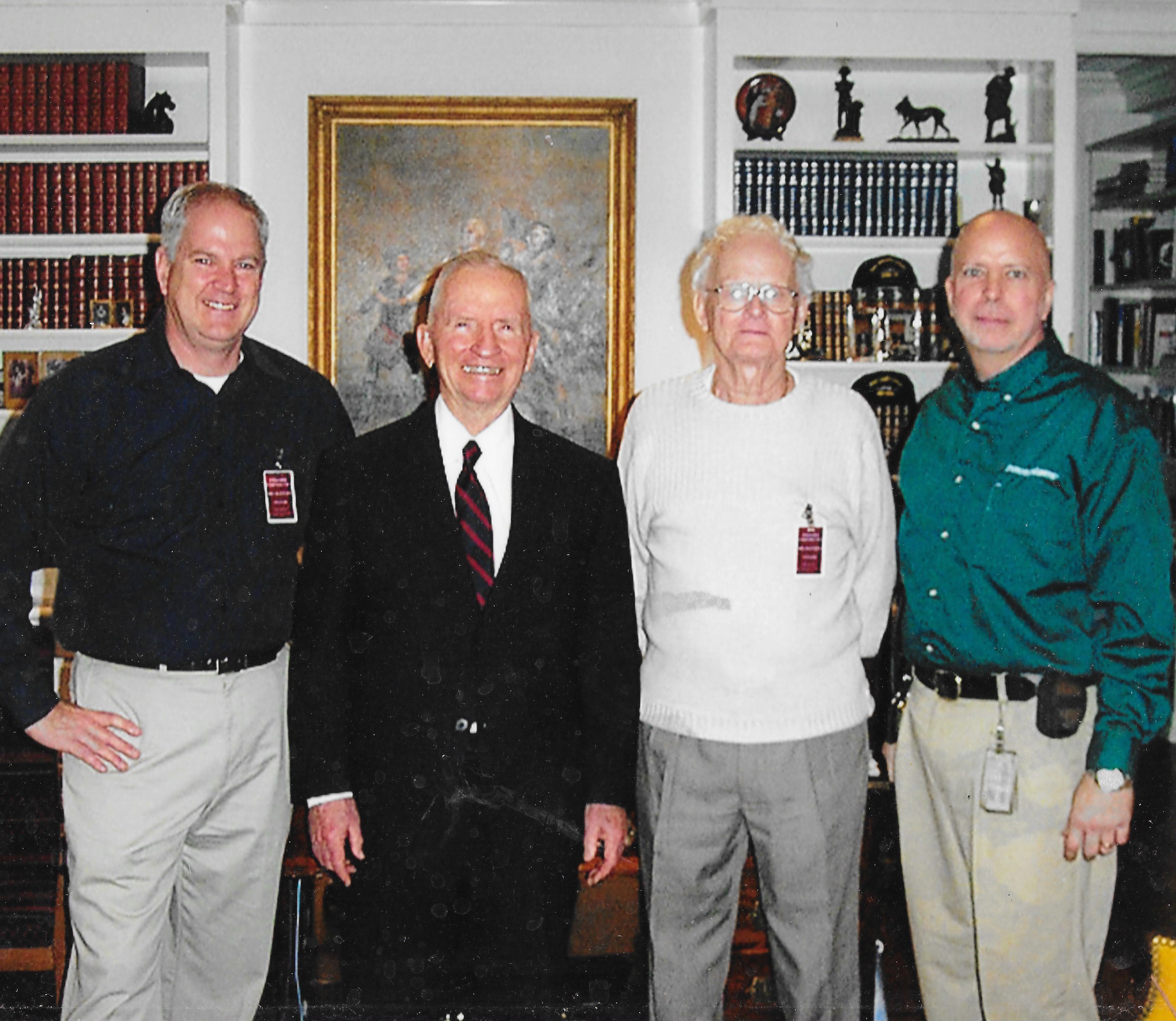 Our visit to meet Ross Perot. l to r - Mark Dawson, Ross Perot, Jim Reed and Joe Christian. We were told that is the original "The Spirit of 1776" painting by Archibald MacNeal Willard behind us.
We then proceeded to move down a labyrinth of hallways, one holding all of Perot's political memorabilia from his Presidential run. Interesting, but it was a longer hallway FULL of photos and letters that caught my attention. This one was from MANY people offering thanks or acknowledgment to Ross. Things like "THANK YOU Mr. Perot for flying our son from such and such place to the Army Hospital in German", or from a Flight Wing for doing such and such. What I was seeing was the unsung philanthropy over and over by so many voices, and not well known outside these halls. Jim Lehrer touched on this in his recollection mentioned above, how he made millions but put it to work serving others (like Vietnam Veterans). A short while later we passed the Cafeteria and there was Ross, in his suit and tie sitting with normal staffers.....What a guy.
Jim Reed, our WWII Marine Veteran friend not only agreed to join me in meeting Ross, but was quite excited. So we returned to Perot Systems, and were directed to his office. Let me say that after the introductions, Ross took Jim like a personal friend and we made our way through his office antechamber full of original pieces of art, many depicting early Marine action which Ross took the time to explain each to Jim (many of his employees were Navy and Marine veterans like himself). In his office, Ross spent time discussing Jim's experiences (Jim has been featured on the History Channel) which were interesting. The group photo was taken after a 30 minute visit, just Ross wanting to honor a WWII Marine Veteran.
The Perot Museum of Nature & Science in Dallas Texas.
After returning to Missouri, a lot of things transpired with Ross I later learned. The Perot Museum was endowed and built, he sold Perot Systems, he sold his copy of the only Magna Carta outside the UK for $20, his cosmonaut collection transferred in part to The Smithsonian, and I am sure many, many more contributions unnamed.
So with his passing, this mention is not one to name drop. I consider it an honor and blessing to have met Mr. Perot. However, I felt it necessary to look deeper into his life and what I witnessed in my meeting him, and exploring his facility.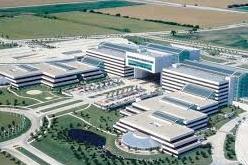 EDS Plano, Texas Campus - Ross sold his startup to General Motors in 1984 for $2.4 Billion.