We love quilts here at Blackberry Creek Retreat. We have been very blessed over the past 14 years to have seen MANY quilts crafted both here by our retreaters and posted on-line by those talented ladies. We've attended local quilt shops and quilt shows with our guests. A few quilts have been generously gifted to us, undeserved, yet humbly and greatly appreciated.
Since this is Missouri's Bicentennial year, and I reported earlier a plan to post monthly a piece of that celebration, Quilts have played an important part in most American families, especially on those cold nights. I am including in this post the Missouri Bicentennial Quilt news. In addition, this IS the National Quilting Month, so sharing a few quilts of our B&B past with you we felt appropriate.
MISSOURI BICENTENNIAL QUILT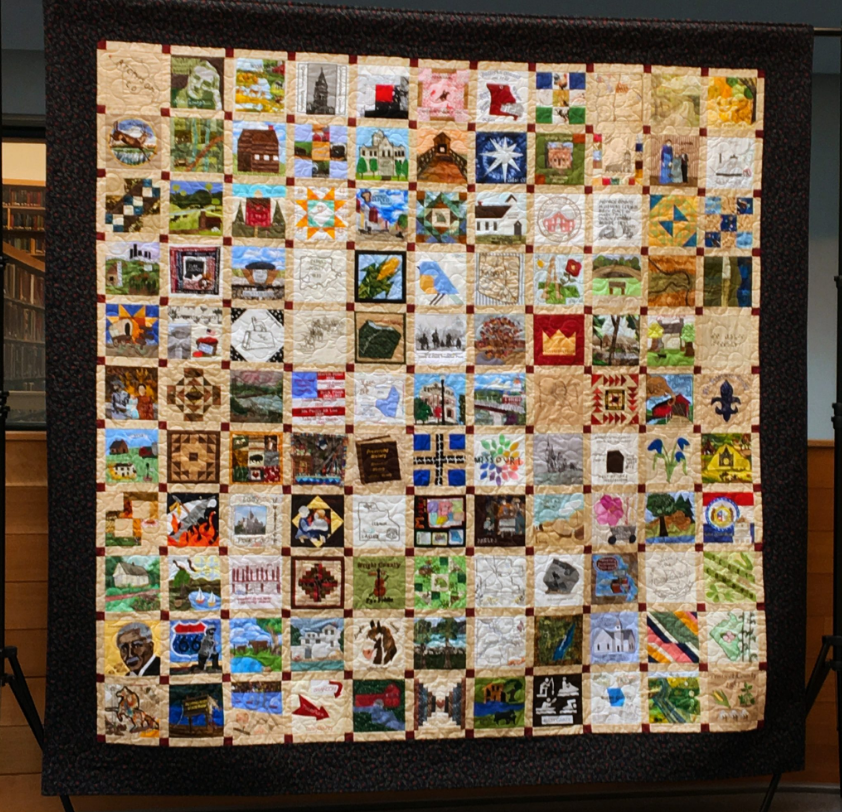 One facet of the Missouri Bicentennial celebration was a Quilt Contest, where each county (there are 114 and one independent city) submitted a quilt block representing their county. You can click on our links to see the project and each block in detail. This quilt will be traveling the state and exhibited in various locations for the public to enjoy. That schedule changes so check the link often to see if it will be in a location near you.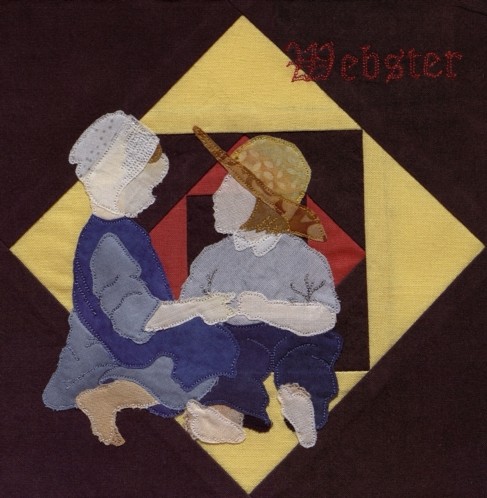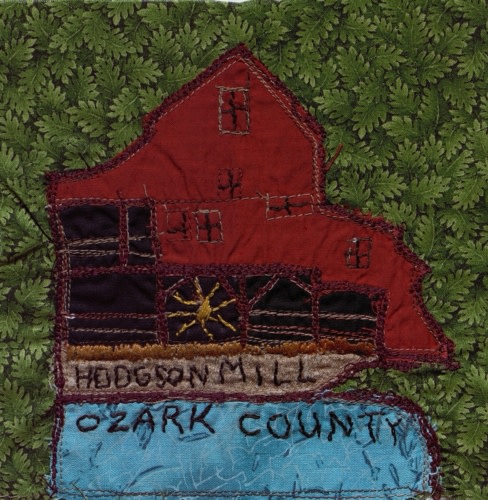 Our own Webster County Block (left) depicts a strong Amish influence while the Ozark County (right) reflects a familiar grist mill (as covered in our last newsletter).
QUILTS AT BLACKBERRY CREEK RETREAT BED & BREAKFAST
As we mentioned, quilts and their makers have been a big part of our Bed & Breakfast. Shortly after we opened a quilt shop inquired about our hosting a Quilt Retreat. That initial retreat has since morphed into the scheduling and hosting os MANY retreat groups, not only quilters, but scrapbookers, church ladies (and one men's group!), crafters, etc. We have been rewarded to seeing many, many beautiful quilts of varying styles and patterns. It would be extremely difficult to post all of these works of art in this post, but we will share a few of the ones we have seen.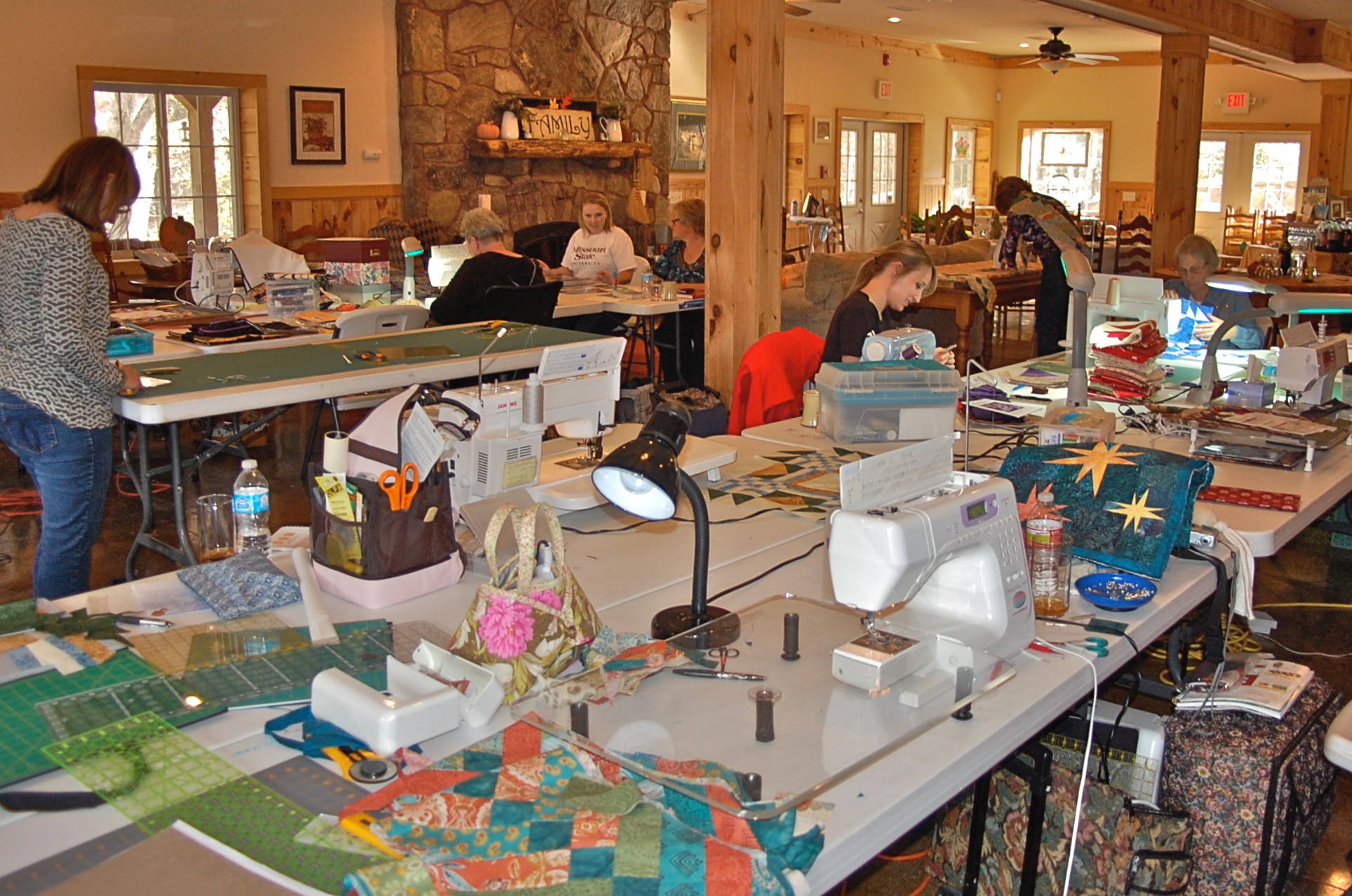 A typical Quilt Retreat setup in our Retreat Level area,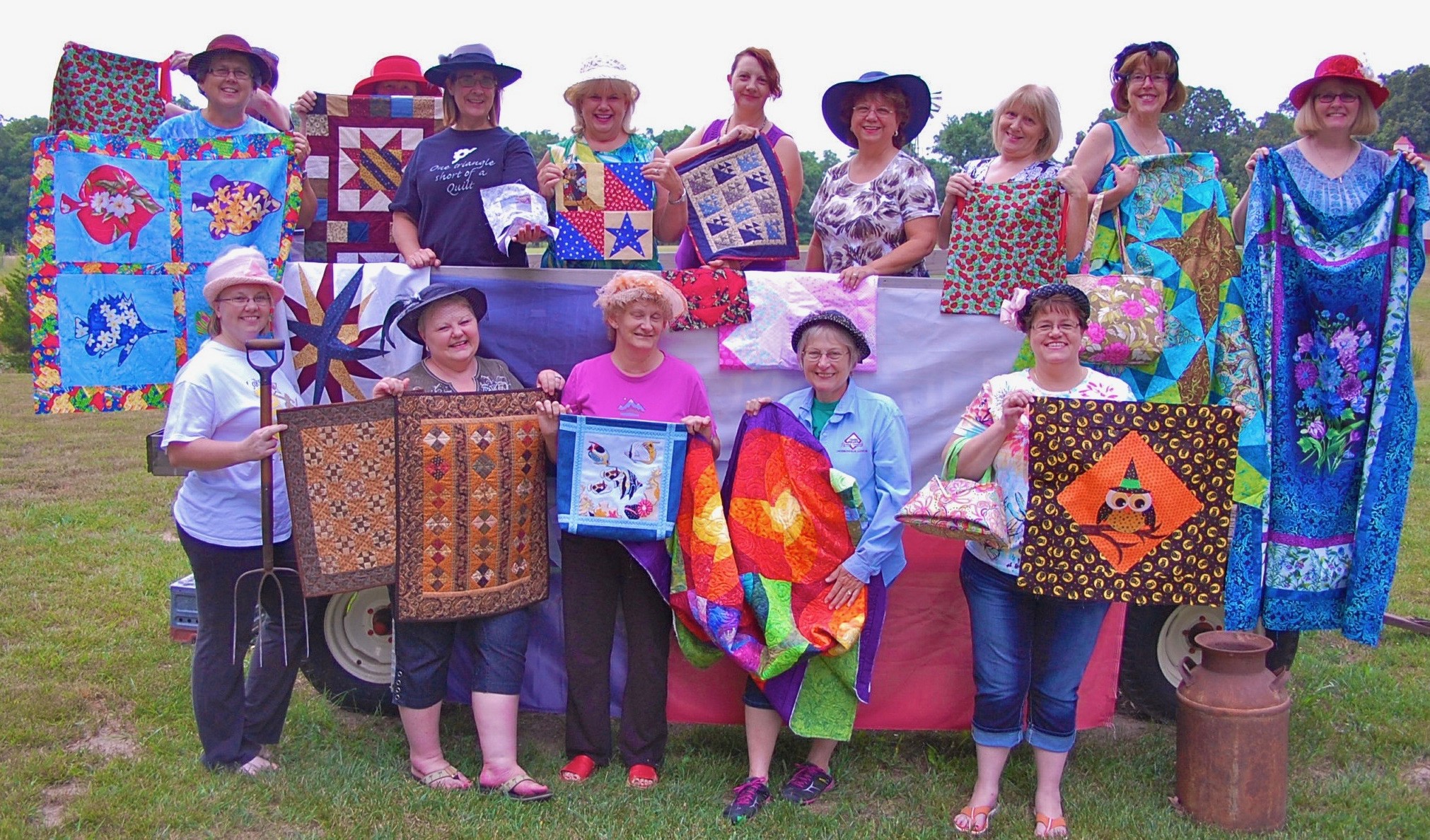 One of our groups, and their creations….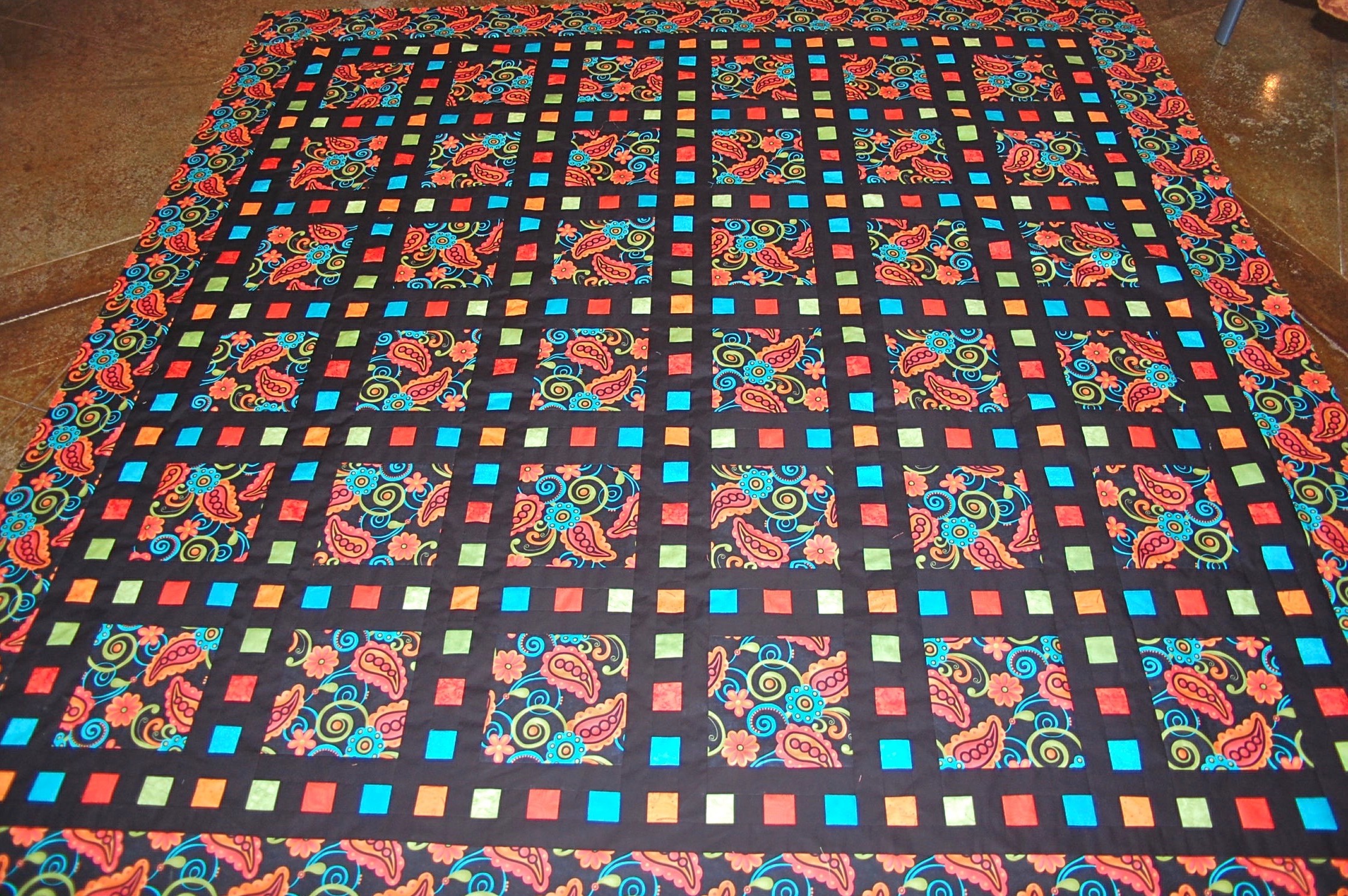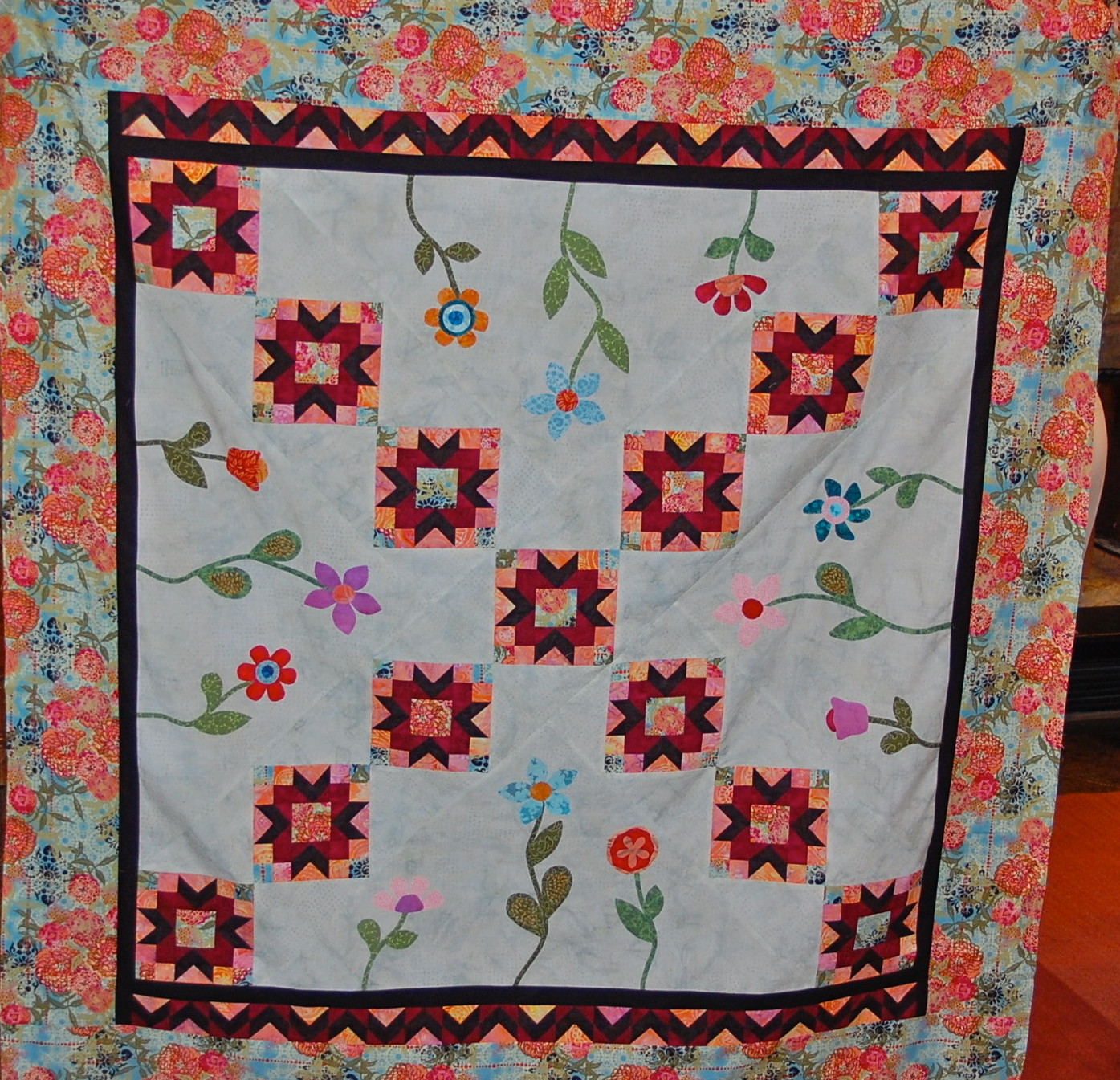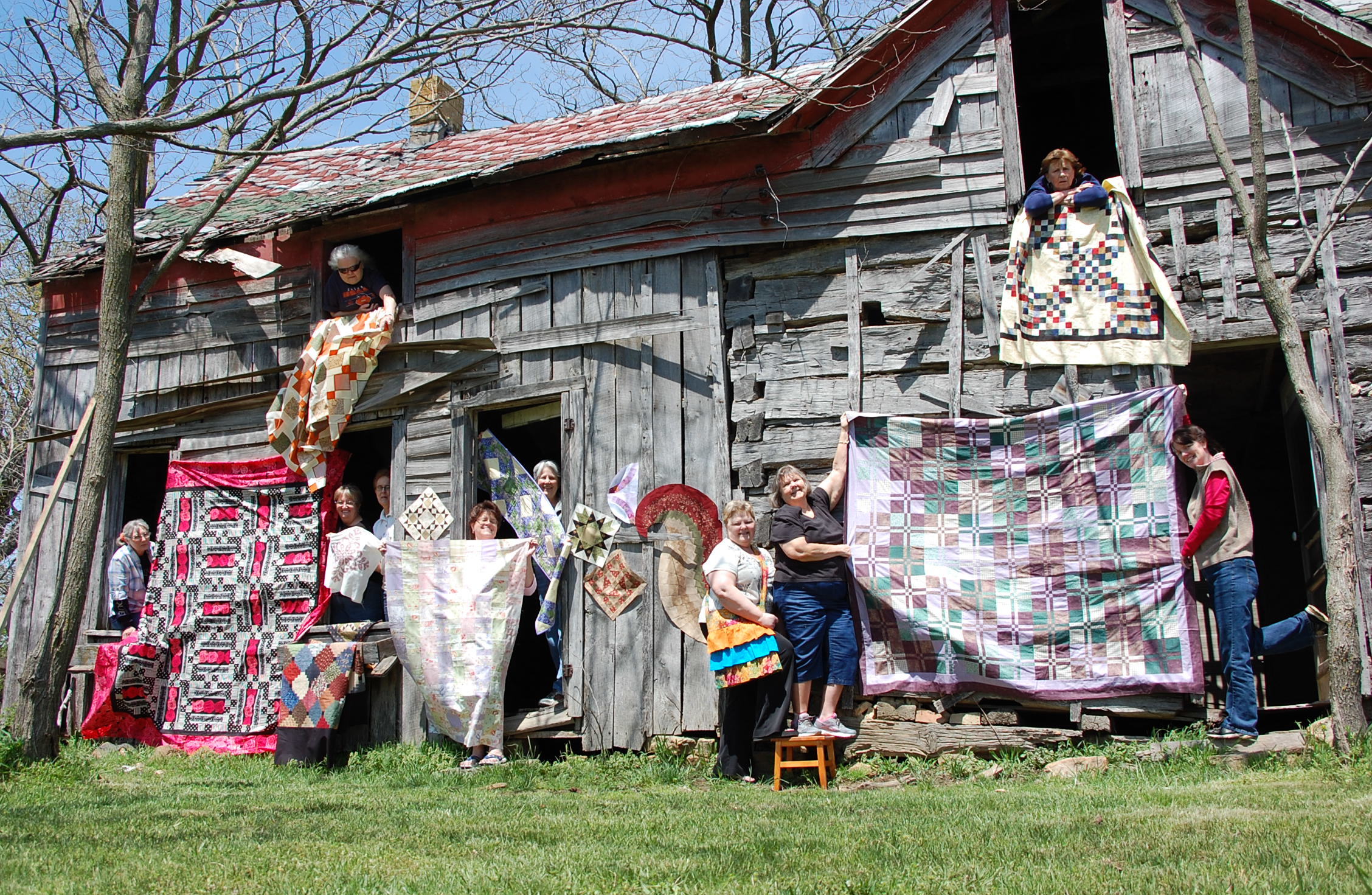 Blackberry Patchers Showing Off Their Work Back By The Old Homestead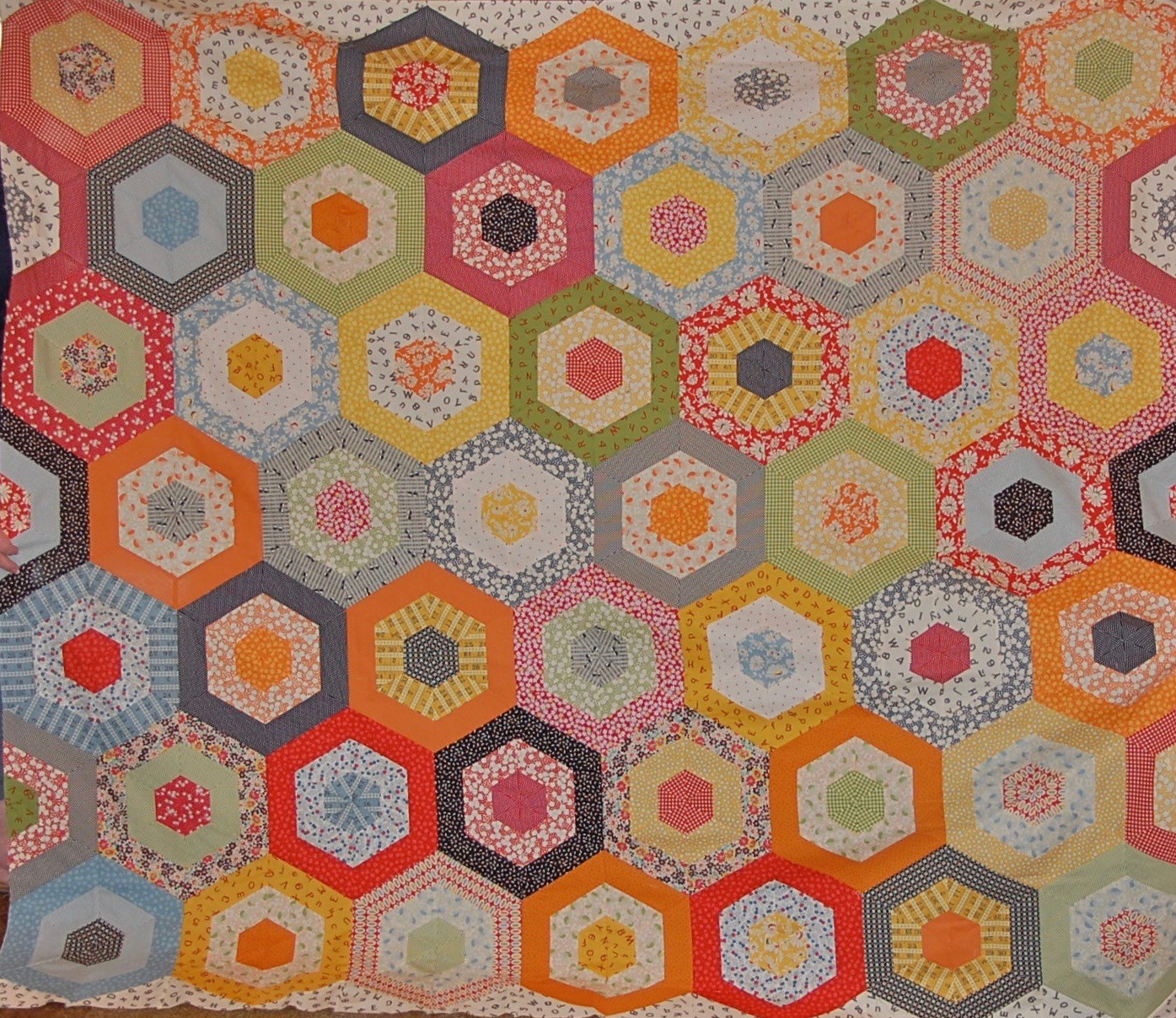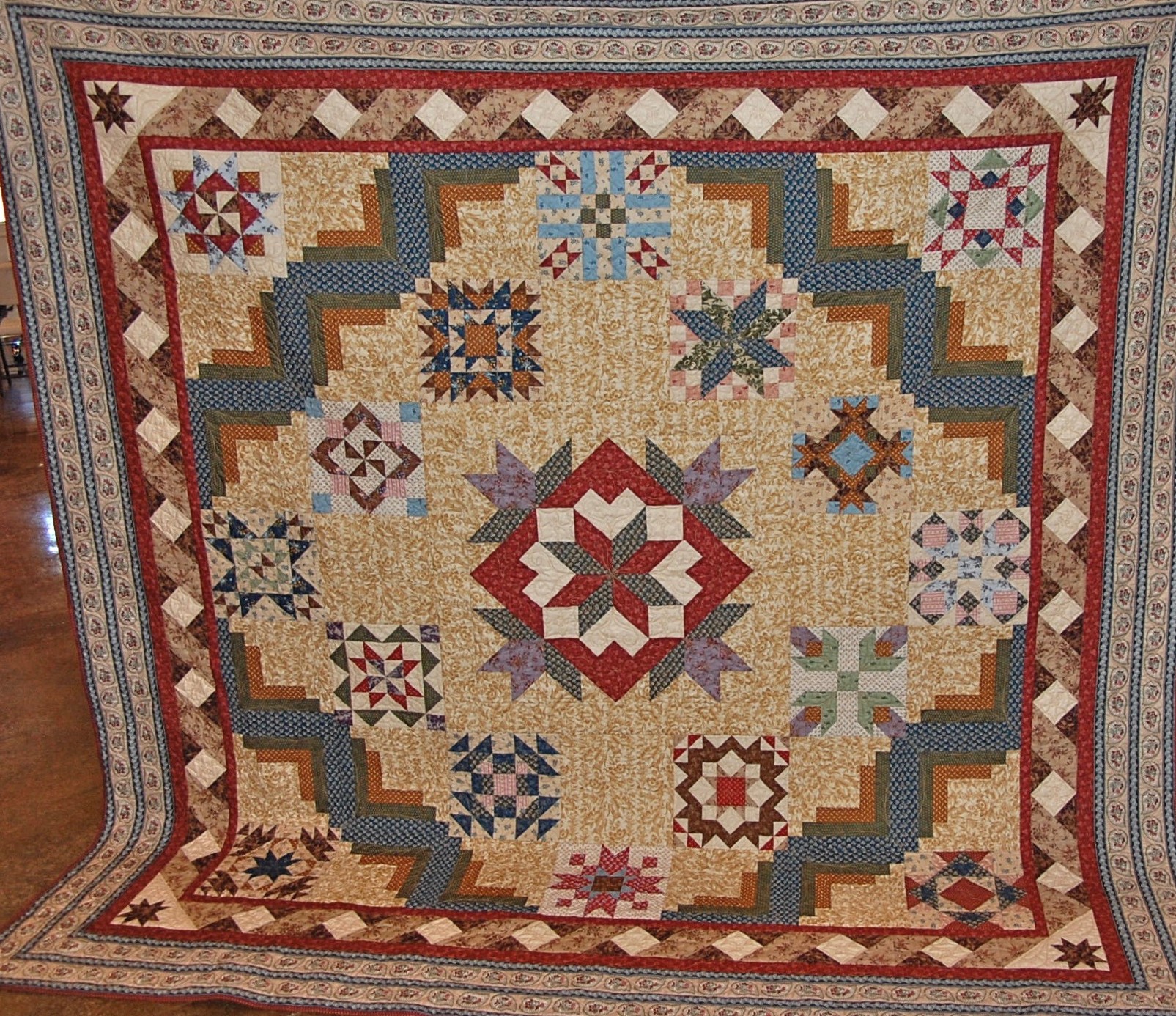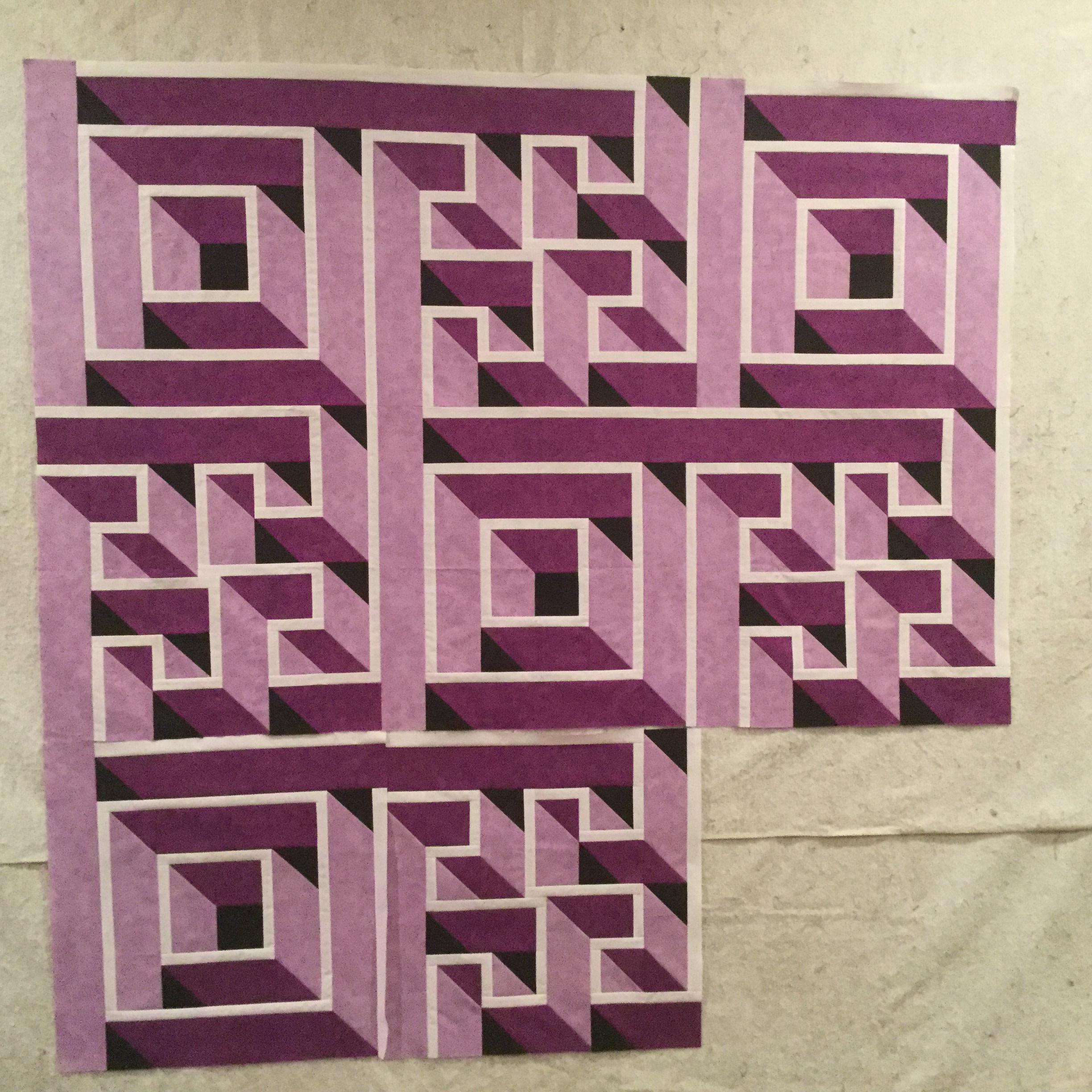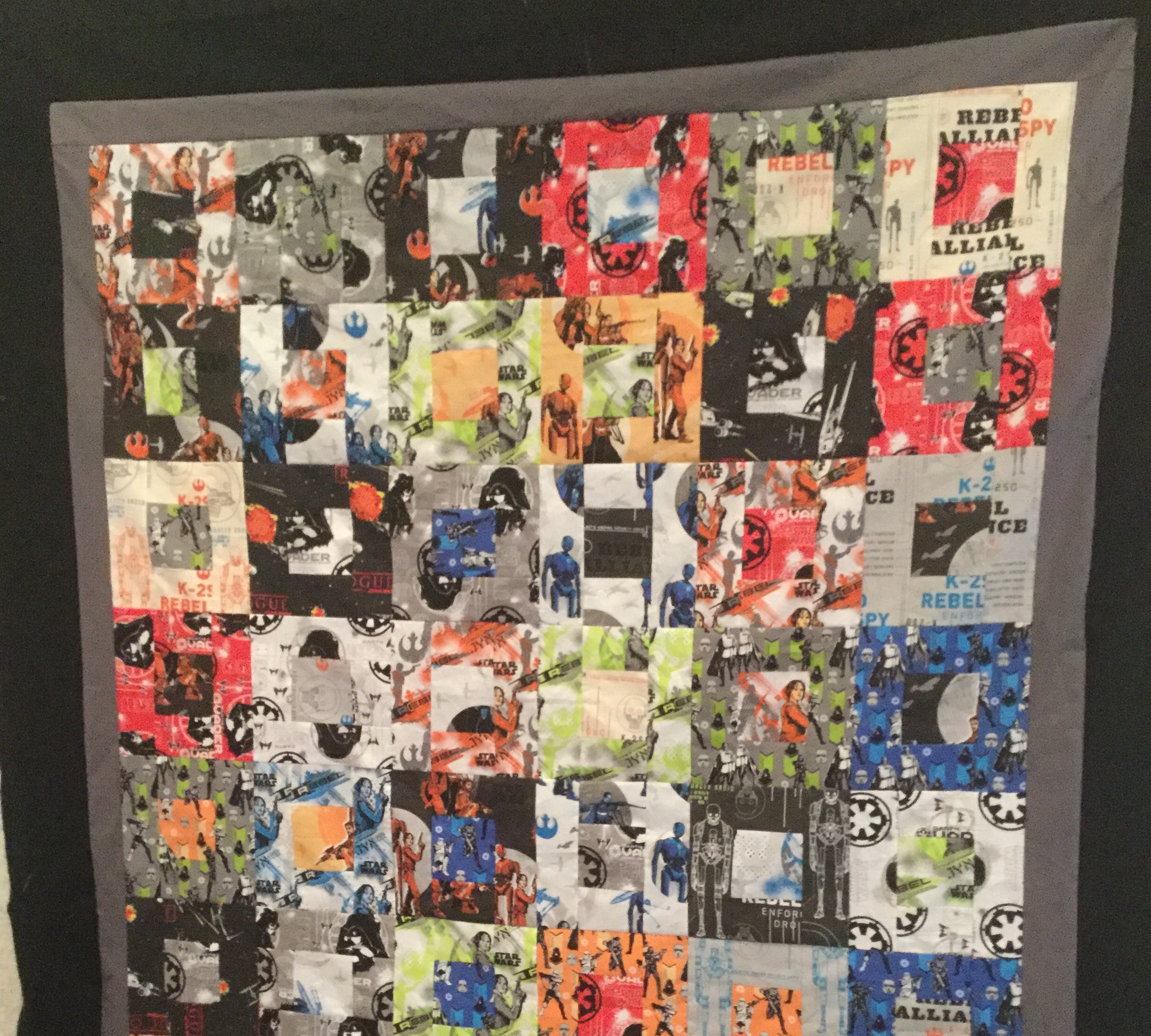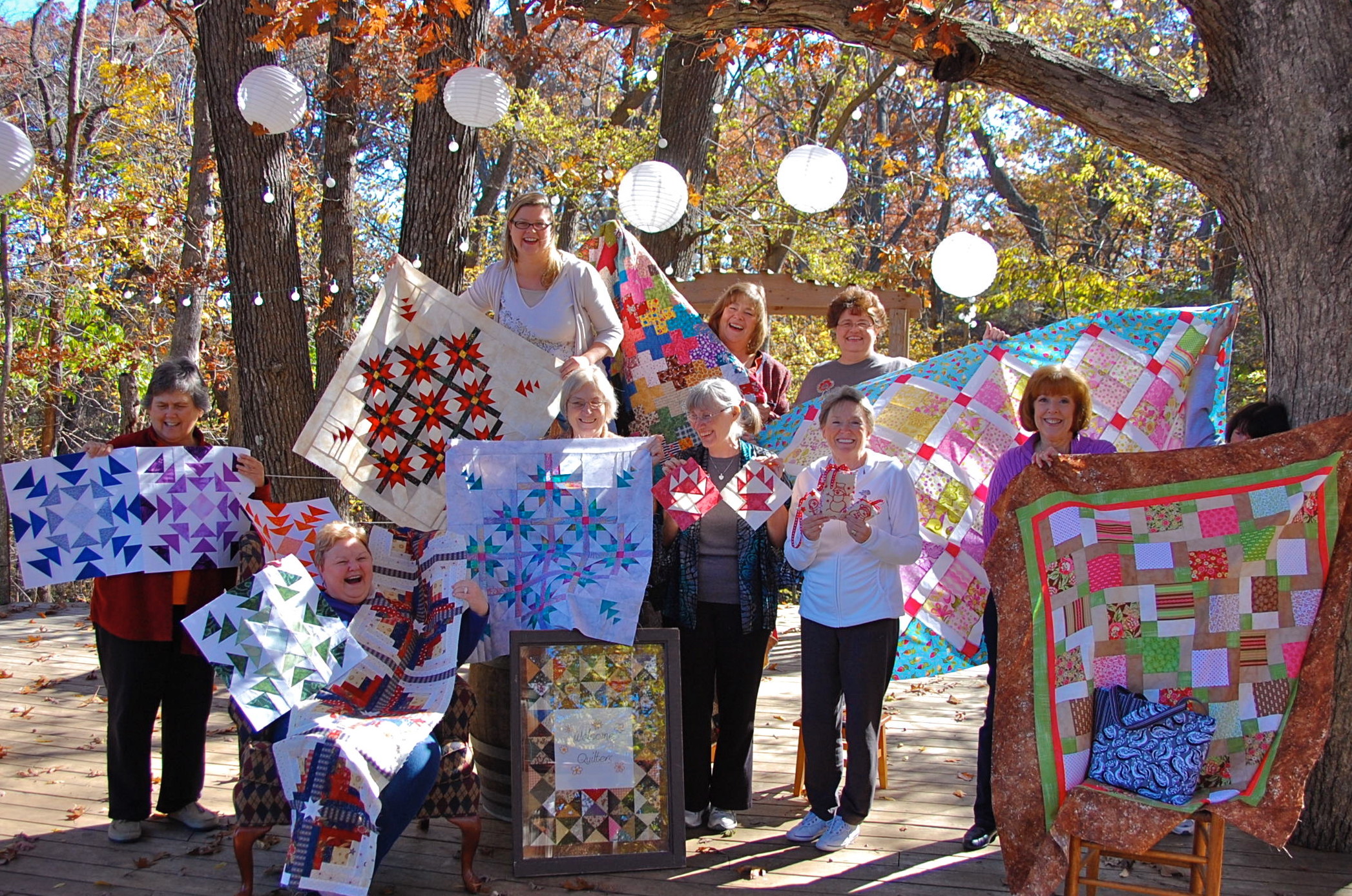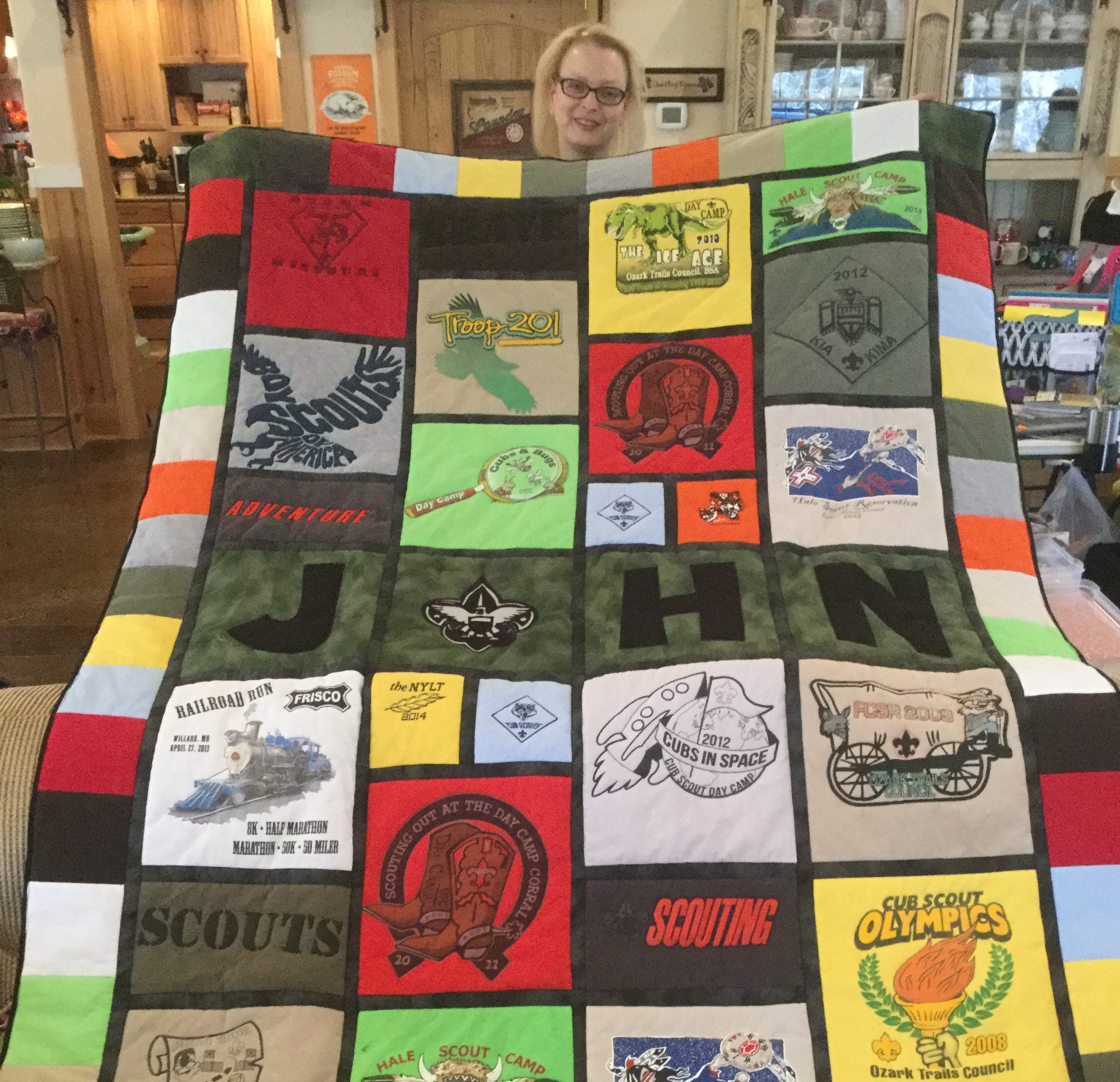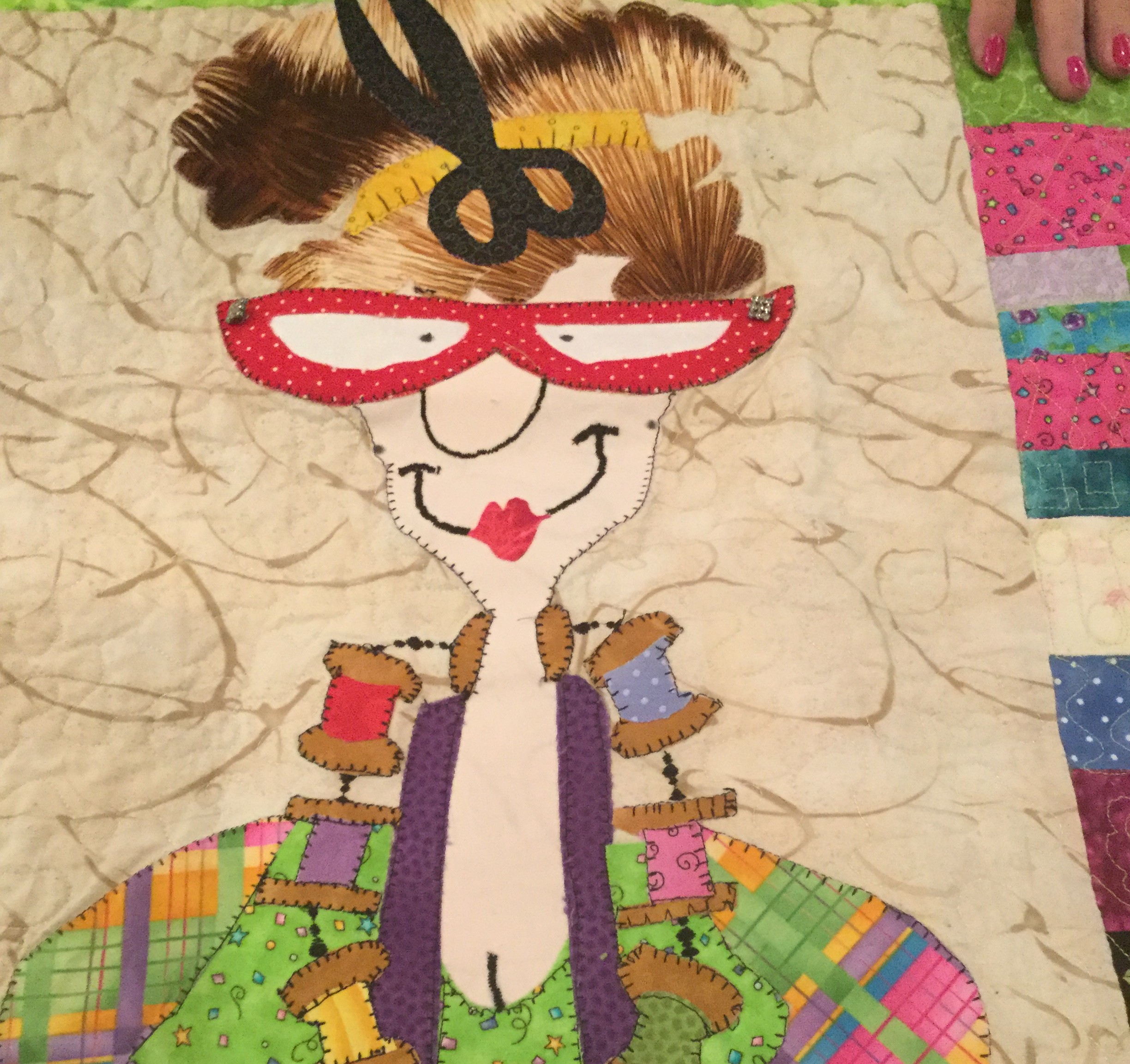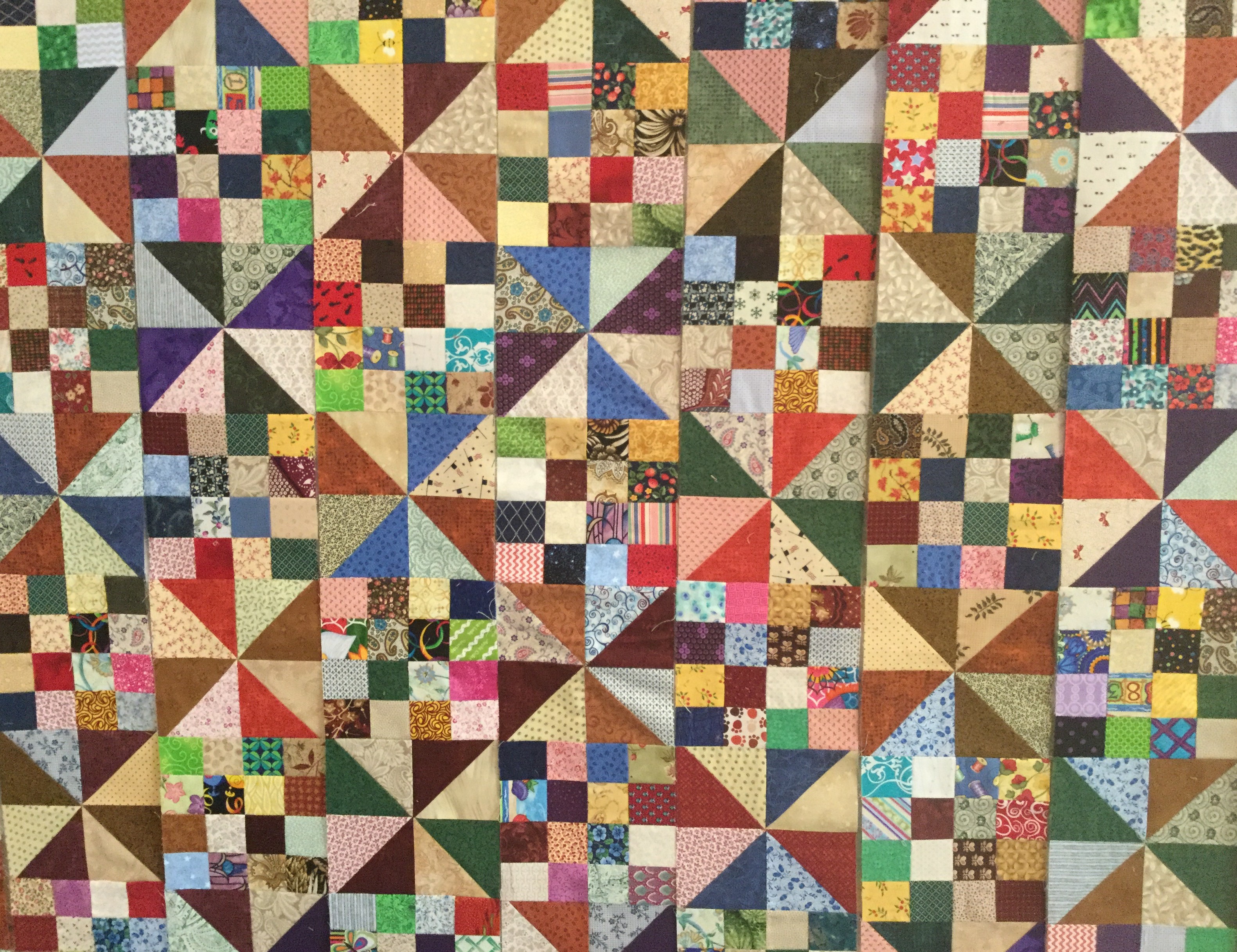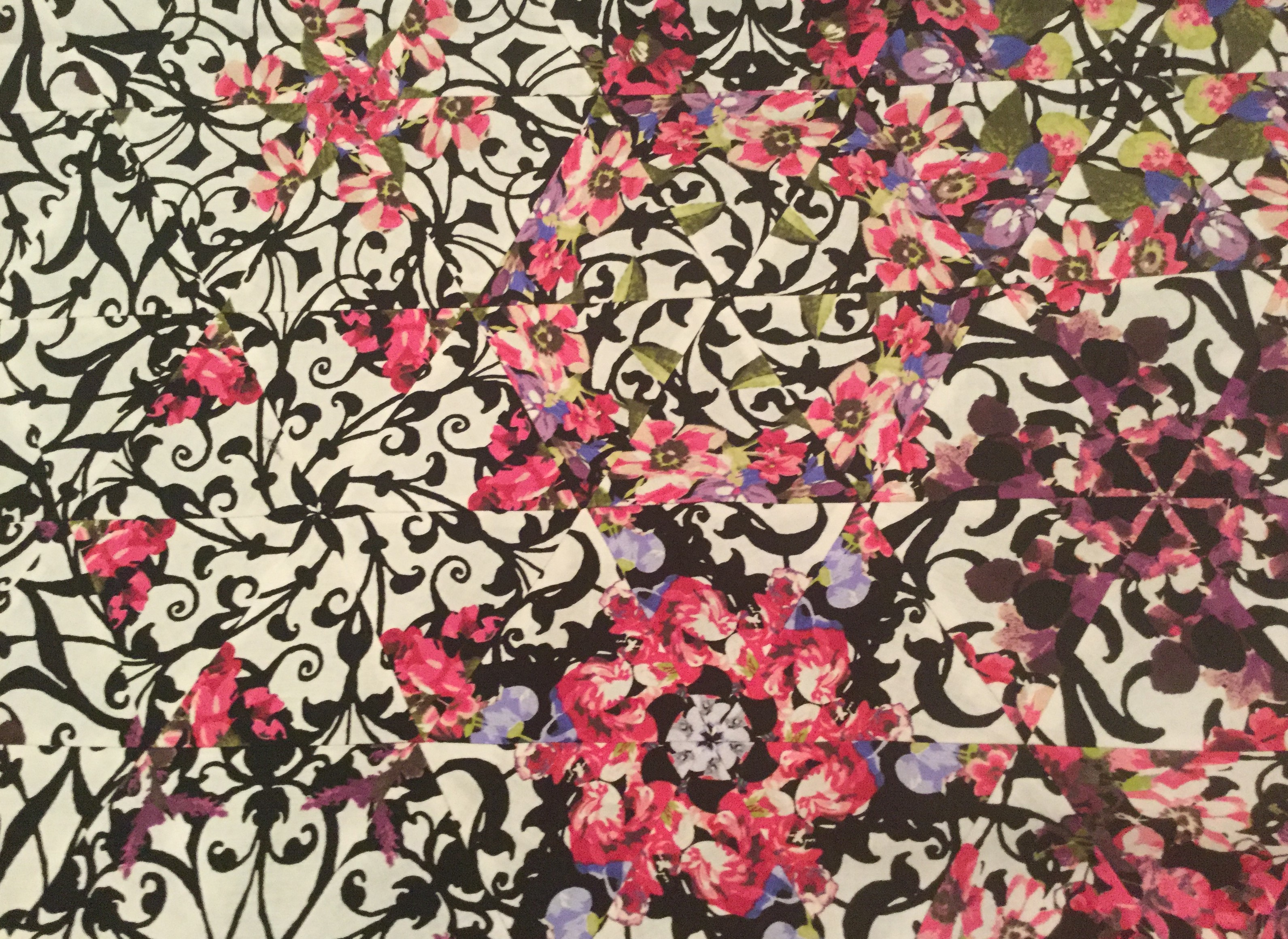 These are just a FEW, VERY FEW, examples of the quilts pieced together at our Bed & Breakfast by many talented quilters. It is easy to see the variety of patterns and styles found today in quilting. As you can see, some are made from t-shirts, others we have seen used in excess of 35,000 pieces of scrap fabric (called a pineapple quilt)!!! Materials today vary, machines have become technically driven, yet others bring vintage Singer Featherweights to sew on.
All in all, we love quilts, and their history. We hope you will find time to attend a quilt show or exhibit, and be rewarded as well.