September 3, 2017 by: Mark R Dawson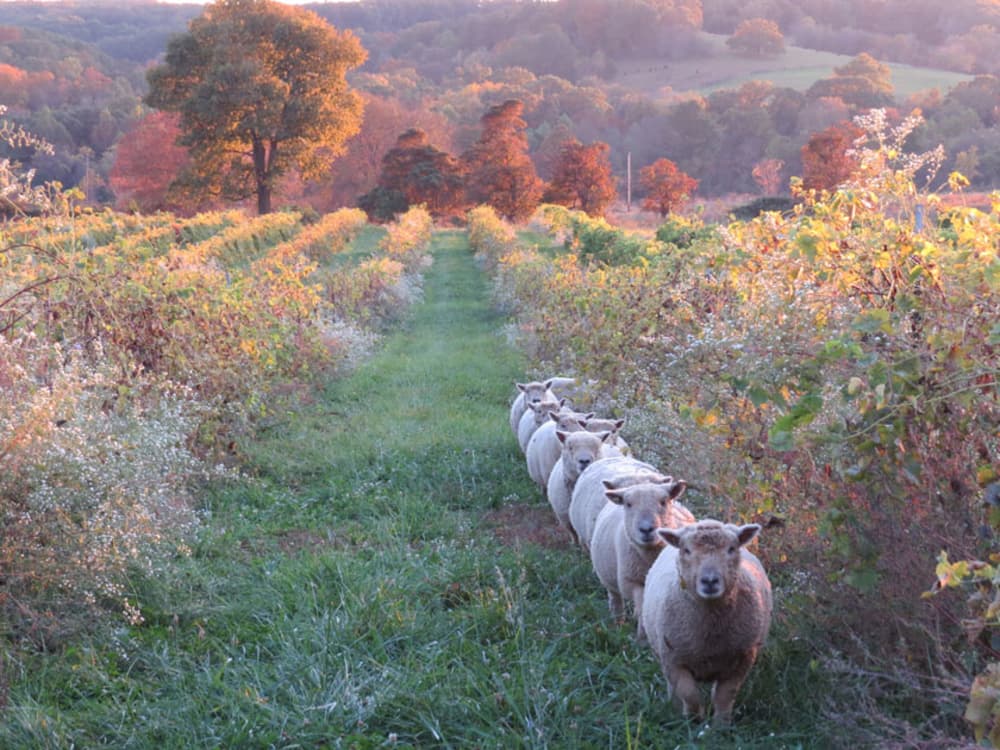 Ozarks Winery with a
When guests Linda & Dennis booked a room here at Blackberry Creek Retreat Bed & Breakfast, we inquired what was bringing them from Little Rock. Linda said they wanted to visit Lambs and Vines Winery nearby. Linda is a knitter and visits area knit shops when she travels like One City Market Yarn Shop in nearby Rogersville, which they caught driving in before their stay.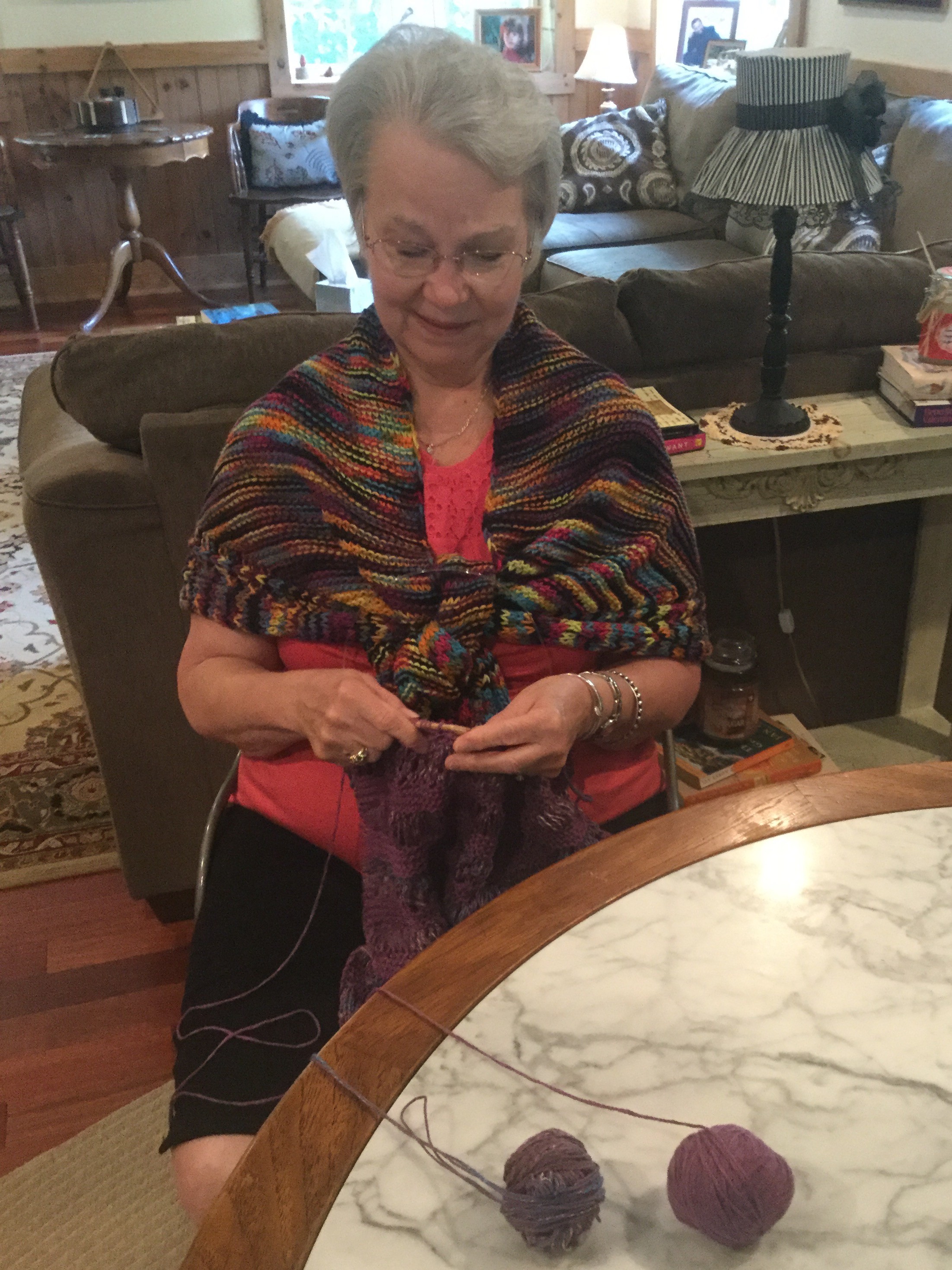 Guest Linda gets some knitting time in between breakfast and departure to Lambs and Vines Winery
We had heard of Lambs and Vines WInery, but not yet visited, as their hours are limited at this time to Saturday (both owners have full time jobs) but desired to. So, we asked Linda and Dennis if they wouldn't mind us tagging along.
Since we also hosts Retreat Weekends, and several are focused on knitting and crocheting, and enjoy visiting any of Missouri's 130+ wineries, it is only natural we check this local small business out. After breakfast and other guests had checked out, we departed on a 25-20 minute drive east then south of our Amish Community near Diggins south of US-60.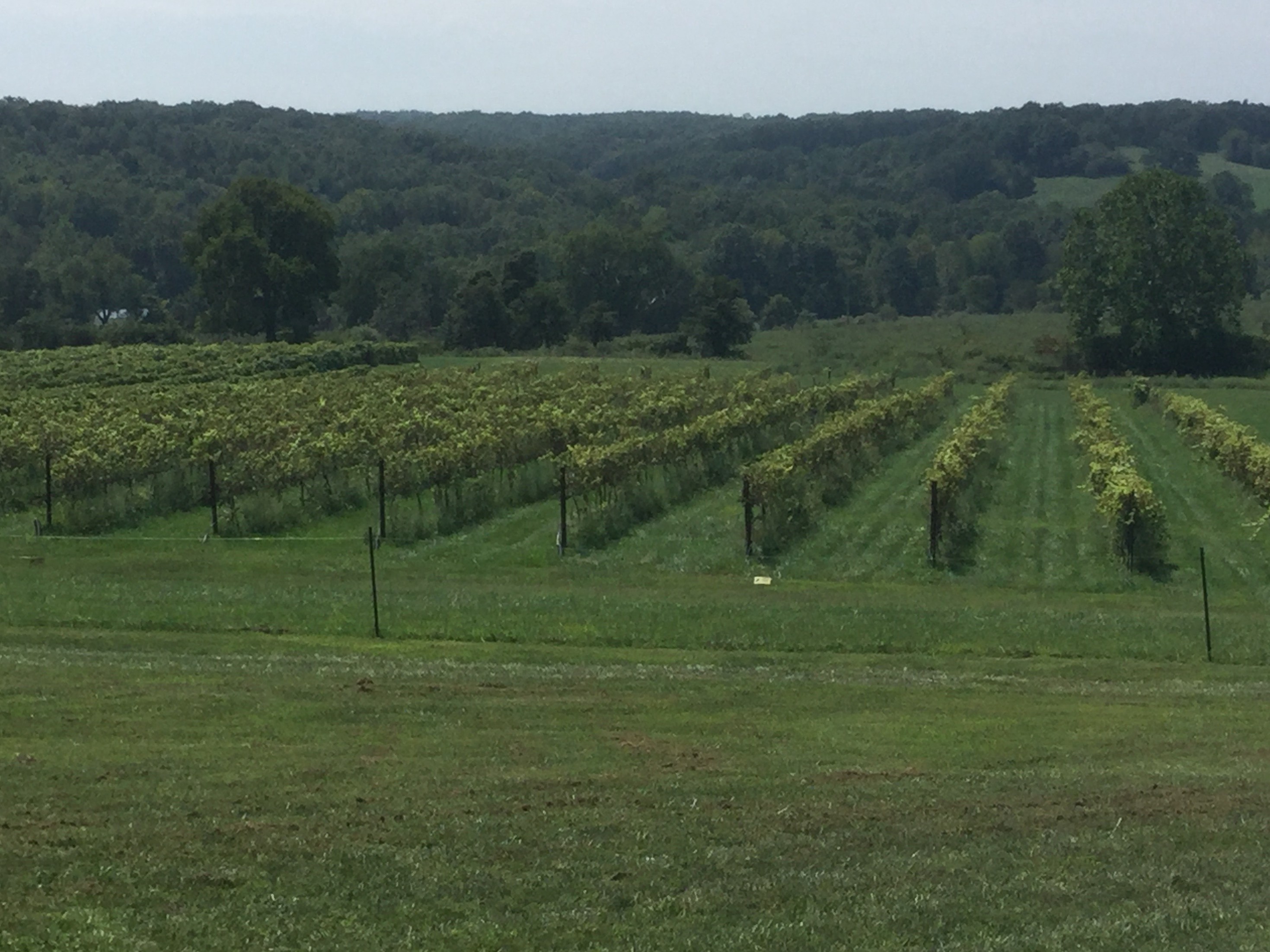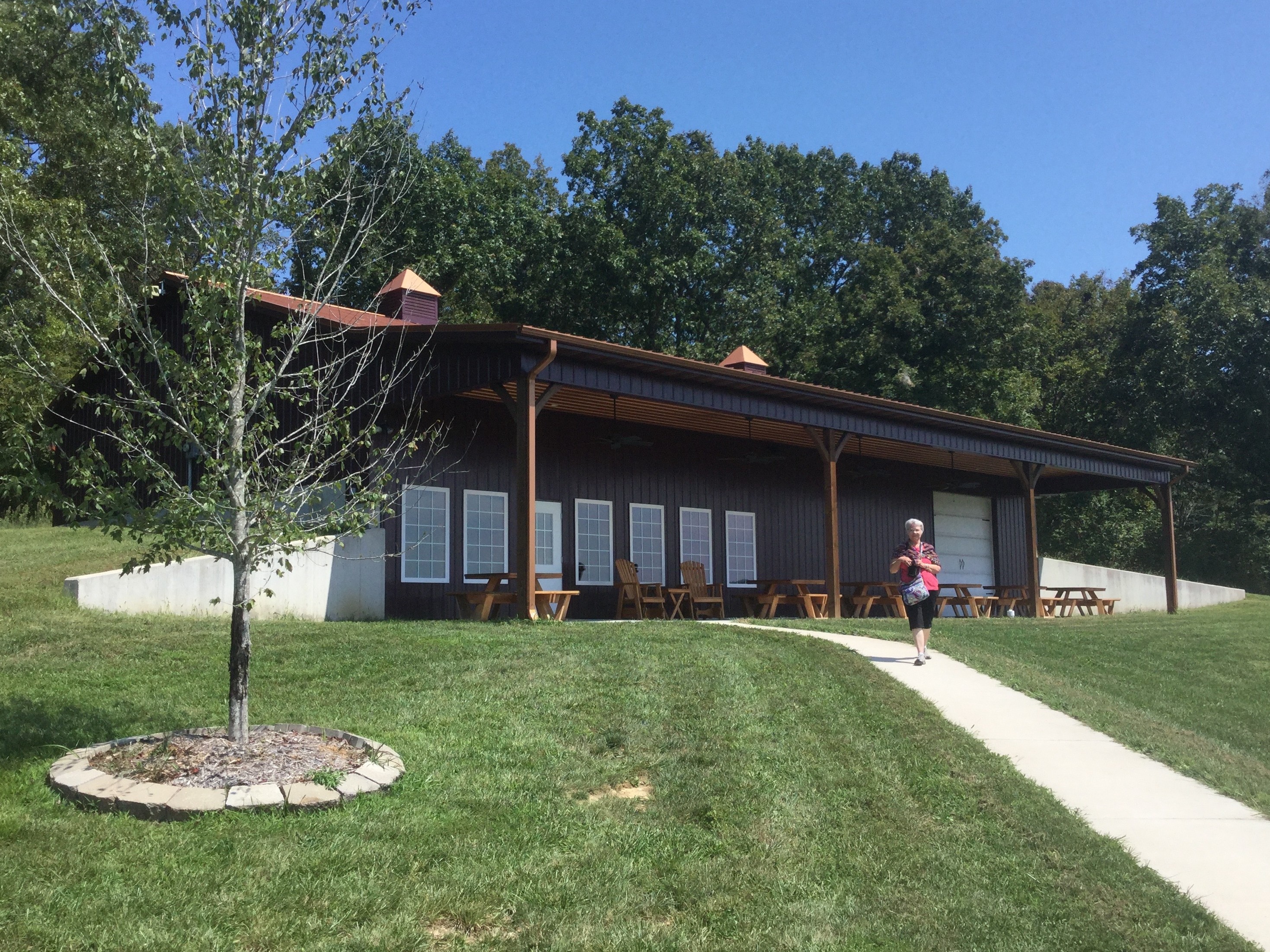 Lambs & Vines Winery Vineyard (left) and newly constructed Tasting Room and Store (right)
I assume the drive to and approach is similar to traveling to our B&B, in the rural country, wondering what to expect, then a pleasant surprise to find a very rewarding oasis where you'd least expect it. Our guests often say "we didn't know you were out here", Arriving just after their opening time of 12 Noon, we were the only visitors at that time. Vineyards cover the landscape in front of a new, Tasting Room and Shop, where we found Co-Owner Marshall Snodgrass, who, along with his wife Kristin built this destination after dreaming of doing so.
The tasting room, and long covered outdoor seating area were a welcoming venue, clean and drawing one ot immediately ask questions, which Marshall was happy to answer. There Website answers many questions and is nicely laid out to exhibit their dream and resulting business. Tastings of their fine European style varieties and wines, are offered for $3 for 3 tastings, or $5 for tastings of all their wines, plus, you get to keep your glass. By a bottle, and get a discount from your tasting fee (50% of the tasting fee).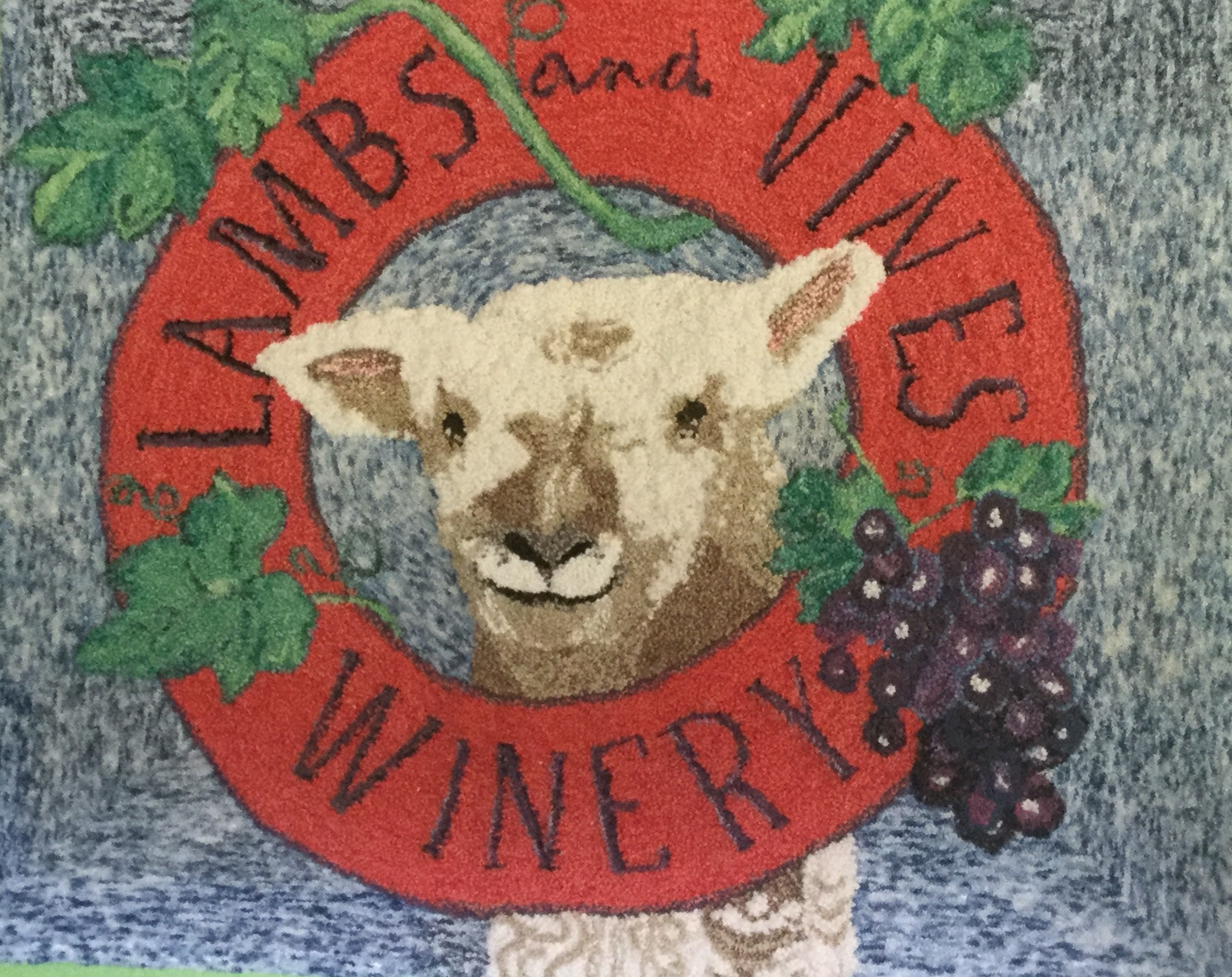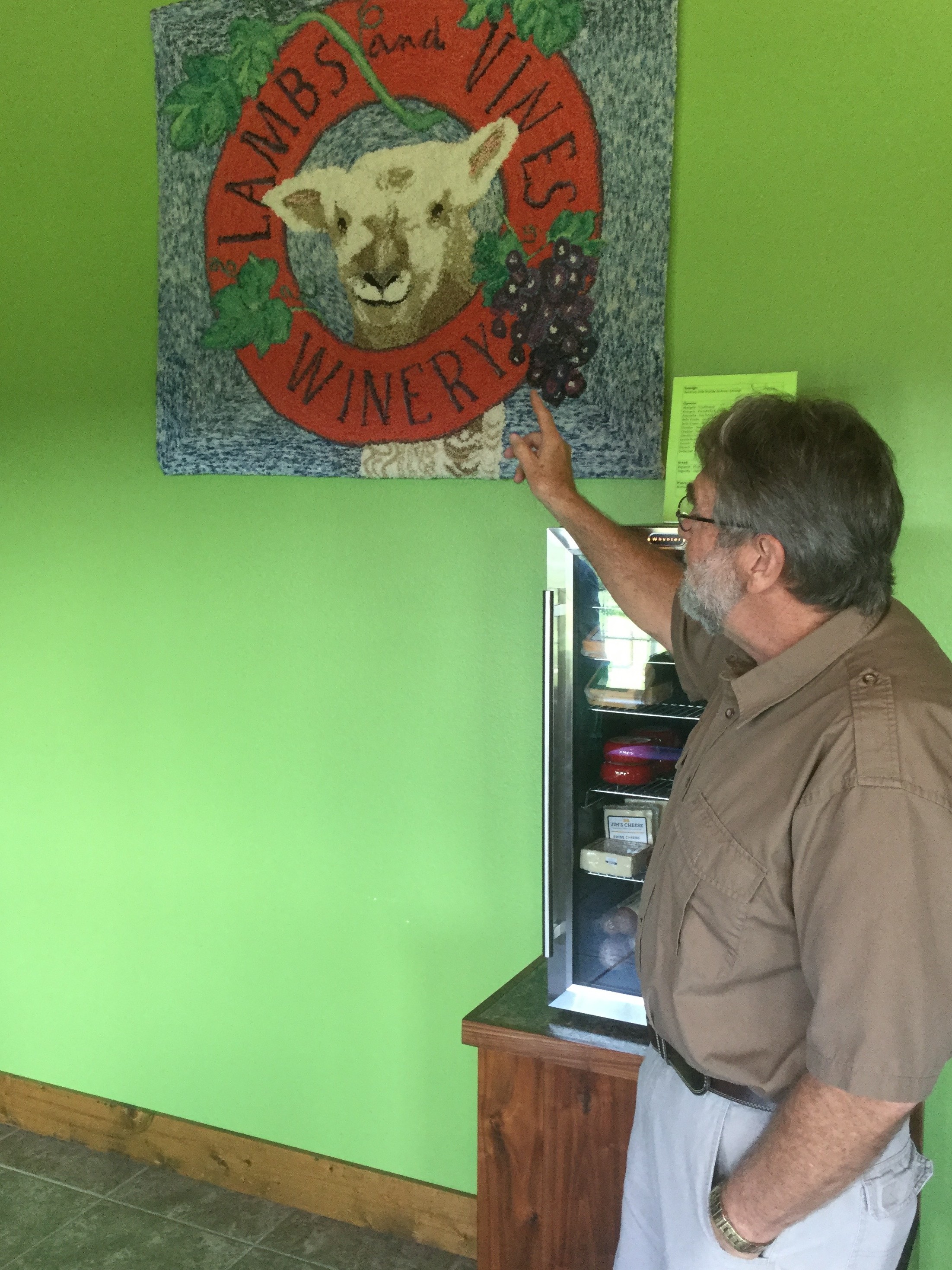 Eye-catching Wool Crafted Logo of the Lambs & Vines Winery (left) which greets visitors entering the Tasting Room and Store, and Winemaker Marshall Snodgrass (right) happy to discuss it's origin and how it was made by Kristin, his wife.
Something that catches one's immediate attention is the wool yarns and products from the "Lambs" that are used to keep the undergrowth down in the vineyards. The Snodgrasses are using Babydoll Southdown Sheep, a European breed, that not only provides lawn care, but wool which is made into yarn and sold. How novel, and rare. Our Knitting Retreaters, take note.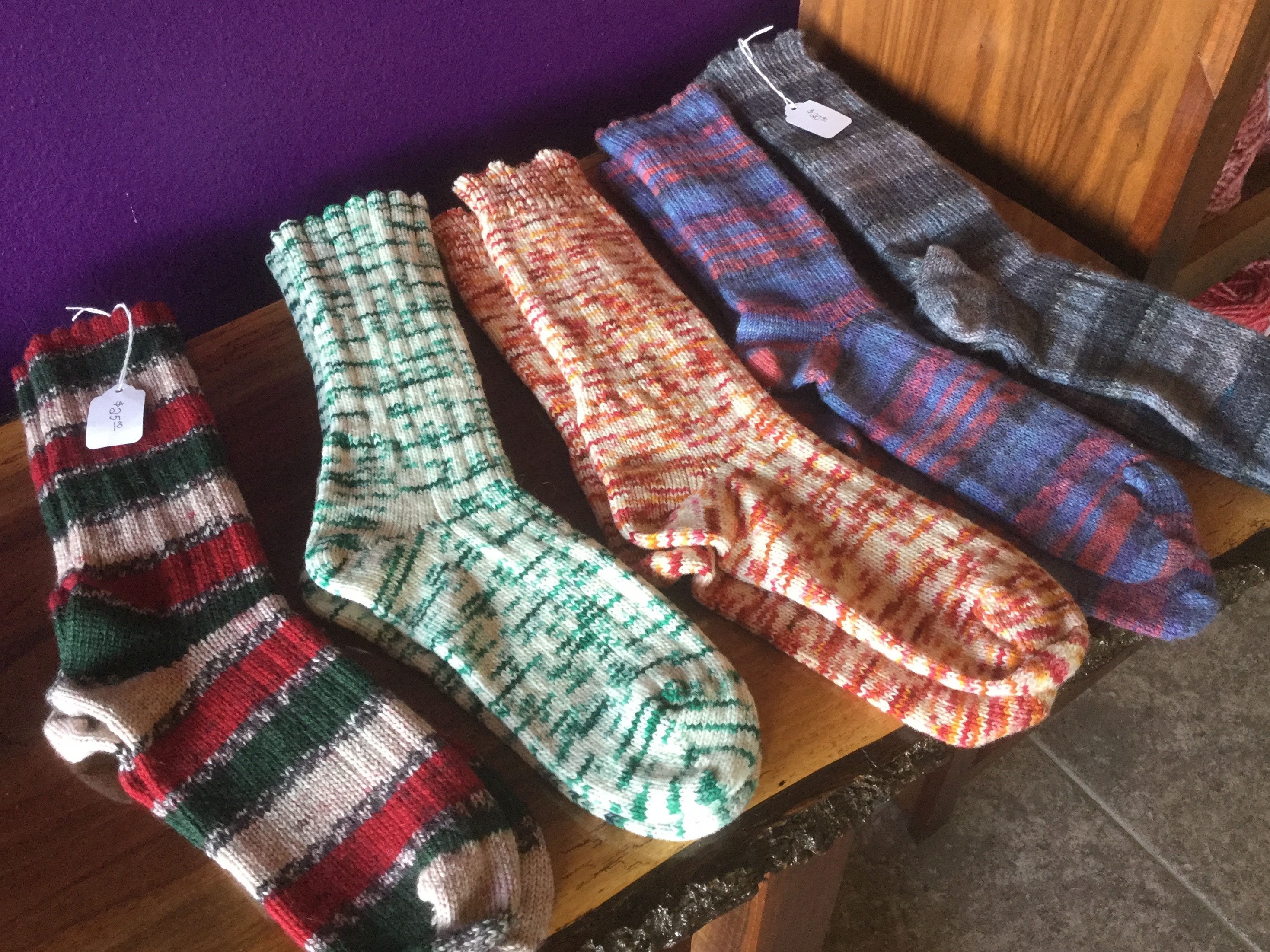 Besides an offering of wine, Lambs and Vines Winery also has a nice selection of knitted goods and Babydoll Southdown Wool yarns from the vineyard workers (the Lambs). As you enter the Tasting Room and Store, you'll see the selection of Yarns (left) and socks (right).
We tasted ALL the wines (not to worry, just sips, and not intoxicating) and made some choices, and purchases. Should mention that we found these wines leaning more to the European style dinner wines and dry, but not too dry. Flavors are very, very good. Many Missouri Wines tend to be sweeter to semi-dry. Don't let this detour your prejudging these offerings, as we were very surprised.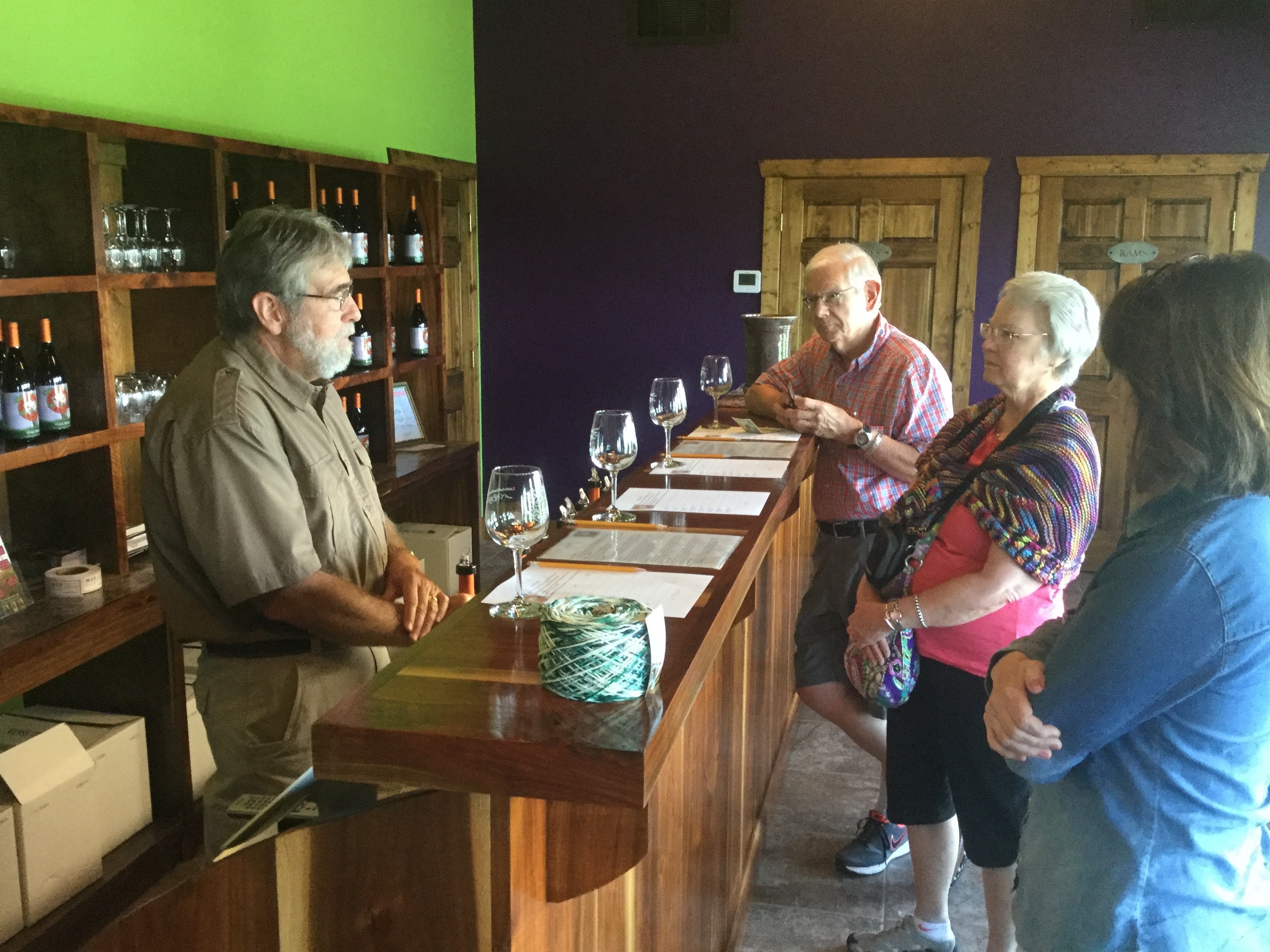 The Wine Tasting area is very welcoming and relaxed, and Marshall really knows his grapes and wines. Both he and their son Lucas are the winemakers. We enjoyed a laid back and non-rushed tasting, with lots of conversation. They even have a nice selection of cheeses and sausages/meats to purchase for later, or enjoy with a bottle of wine on the front porch.
If you plan to stay with us and have time on a Saturday, check and see if these Innkeepers would like to venture down the road to Lambs and Vines Winery, and we may just take you up on it.