December 29, 2019 by: Mark R Dawson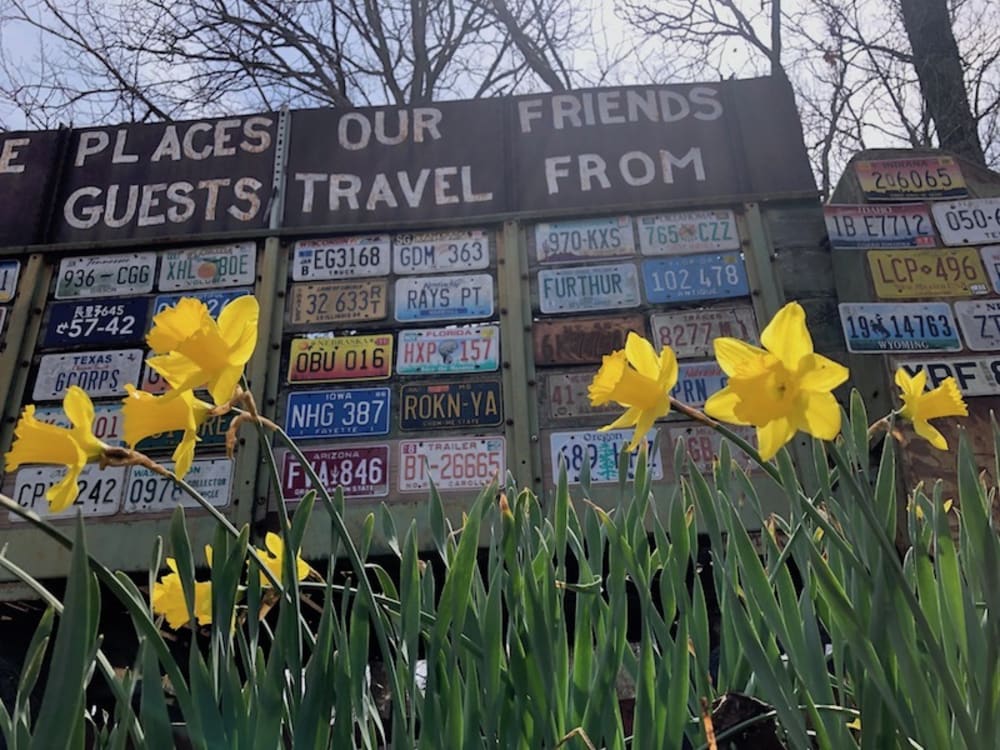 Our Welcome Wagon, Ever Wonder?
If you have been to our property, chances are you not only drive by but saw our "Welcome Wagon", may have even wondered about it's history. or purpose. Certainly, the purpose has evolved since we first brought this baby home.
The Origins....
Back in 2008, a year after we opened (from earliest photos), driving down Highway B Dixie spotted this Silage Wagon for sale at friends and neighbors, Ron and Wanda's farm. She came home and told me about it, and that we ought to think about buying it and maybe painting a sign on it at the entrance. We went back, made the deal, and hitched our wagon as they said, to the pickup truck. We learned quickly, that wagon was not road worthy, as pulling it was pretty nerve wracking, as it swerved and tugged that little F-150 pickup around the road. Once on our property, we found a home for it and it's been there ever since.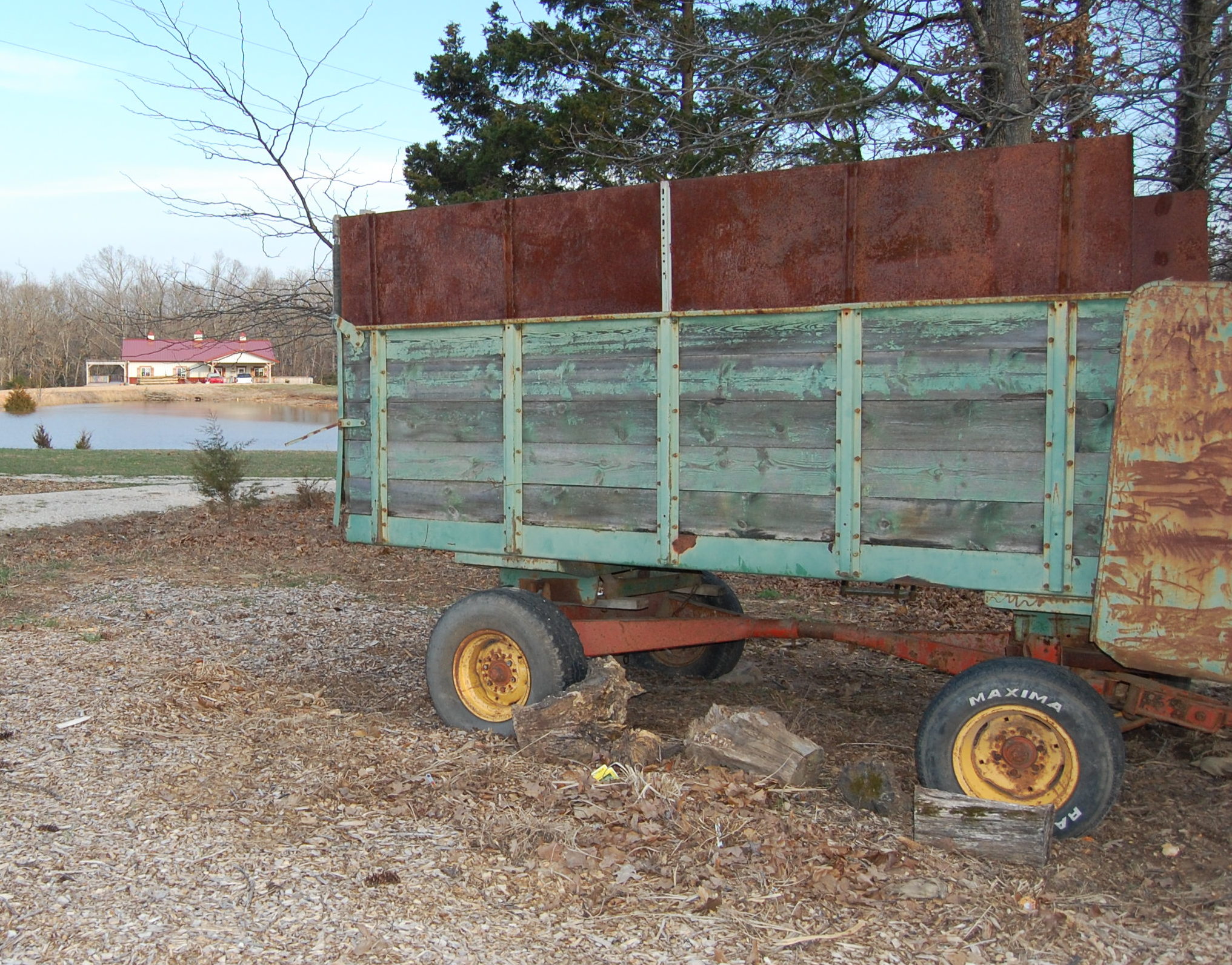 Early Arrival and Placement of our Silage Wagon (circa 2008)
What is a Silage Wagon?
Silage, also called forage, are plants such as corn, grass, and other crops that are harvested and chopped up for storage. A most cost effective way to provide a food source, high in nutrients for cattle. As the silage is stored and begins to ferment, the essential nutrients are retained. The wagon is the capturing and transporter for silage that is cutup and blown or conveyed into the silage wagon, then dumped into a silo.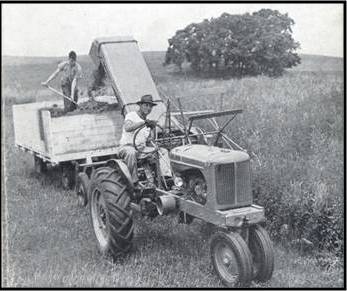 Early Silage Operation - Tractor pulls chopper and wagon. This wagon is smaller and low sides compared to ours.
Change of Plans
At some point, we dismissed the sign idea and came up with "while don't we put license plates representing the locations that guests traveled from to stay with us? So it was. We painted the headliner on it, and began adding plates. We had "few" to start it off, but before we knew it, several guests were offering up their plates to add, and it quickly added ups covering on surface, then the next…..Some guests personally signed their's, brought them on their visits, while others sent in the mail. Some hard to fine or less represented locales we filled with antique store or flea market finds. We even have International countries represented (England, Japan, France, etc.).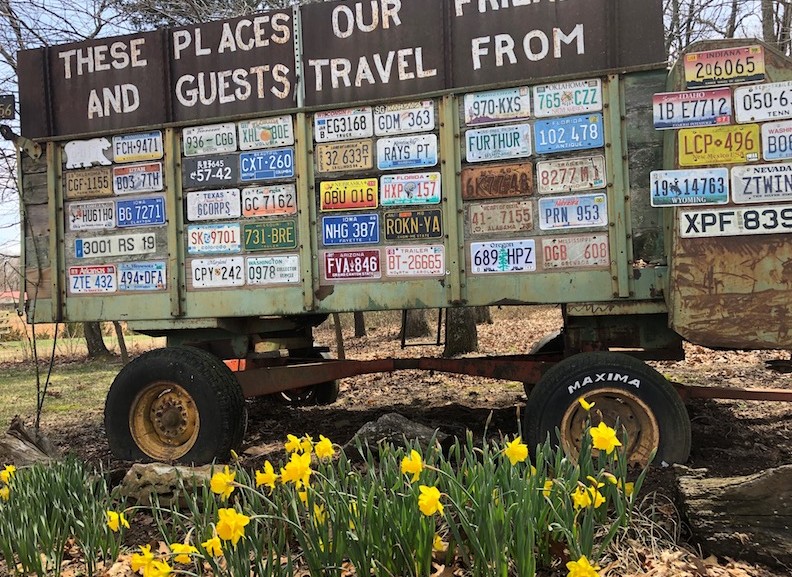 Our Welcome Wagon is growing quite a collection of states represented (some still missing.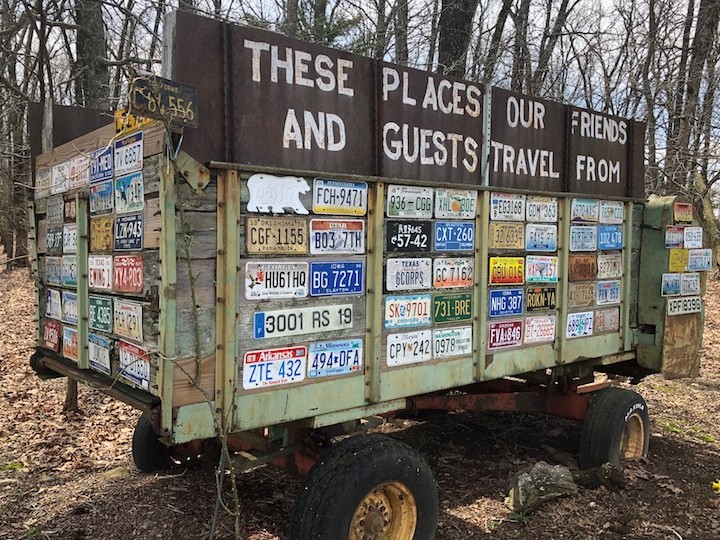 We have wrapped around to the tail end and adding more since this shot. See YOUR state?
Guests who have provided their own personal plate take great pride and sometimes walk up to the wagon to see if they can find their plate on a latter visit. Just recently, when hosting the County Sheriff's Department Christmas Party, the sheriff said "you don't have a Sheriff's Department Plate on your wagon up there, we'll have to see if we can fix that". We'll see...and that's how it goes....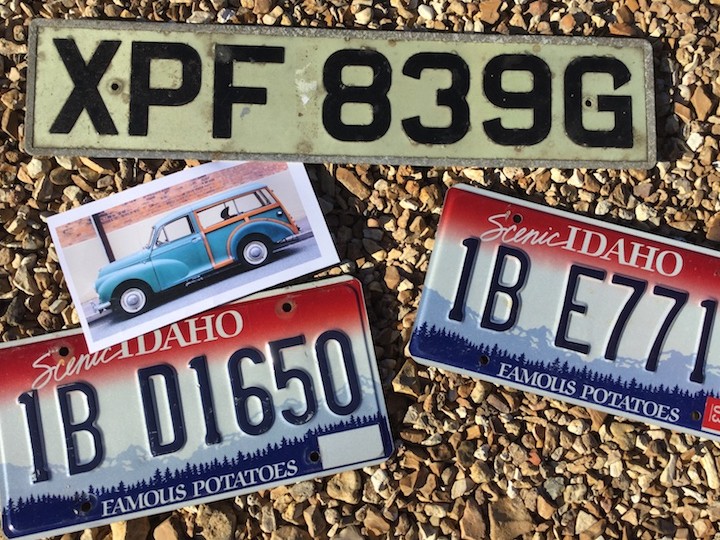 Visiting British friends brought a plate to donate, and this photo of the car it was on. Also just in, a couple Idaho plates...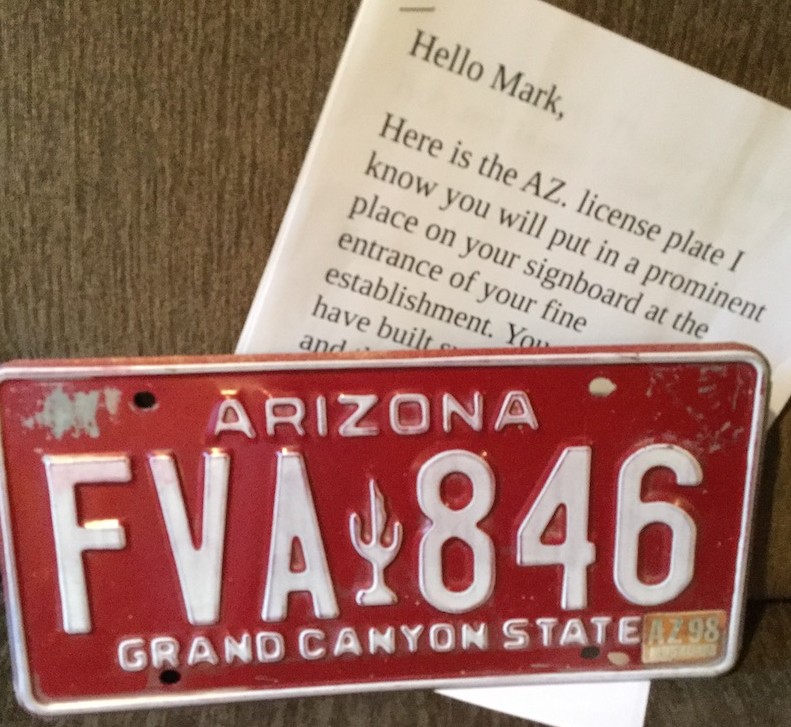 Sometimes, they arrive with a letter like this...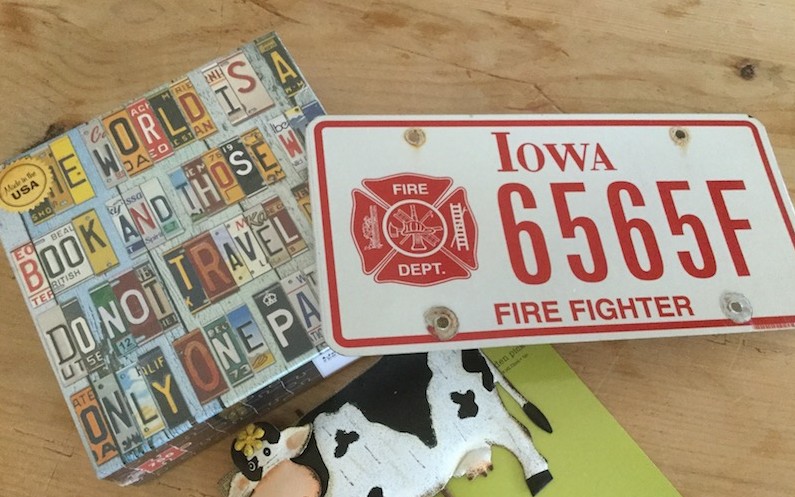 ...or they are hand delivered, and an added treat like a license plate puzzle for the Bed & Breakfast.
Wrap Up
So, NOW if you pass the "Welcome Wagon", slow down and absorb the plates, and think about their origins. Maybe you'll be taken on a journey or stimulate some thoughts about one of those places and a memory stirred about it. We still do....and THANK EVERYONE for their contributions.