February 19, 2019 by: Mark R Dawson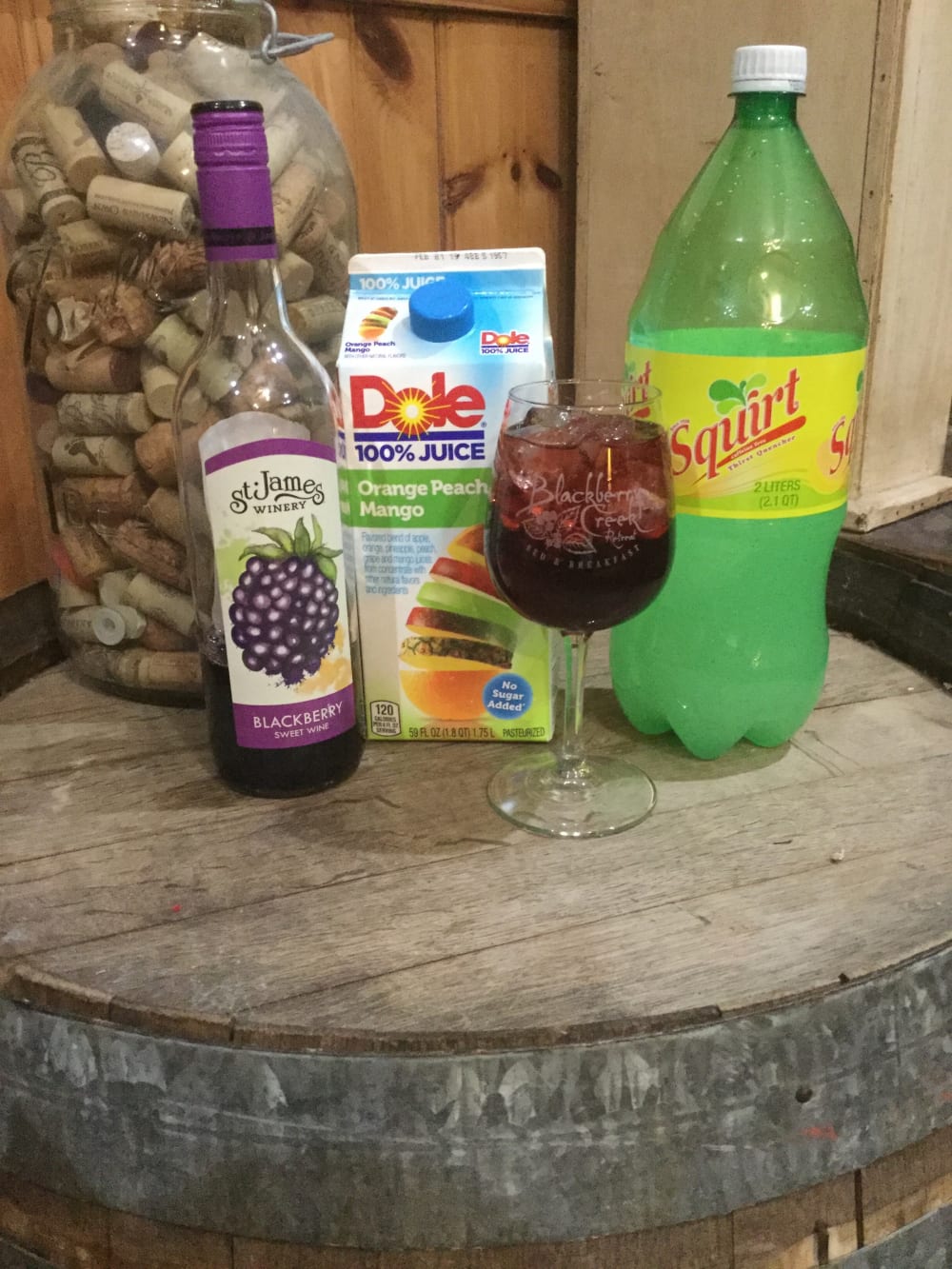 Our Welcome Blackberry Spritzer
It's about time we post the ingredients and how to make this drink, at the urging of one guest, and for future guests to make and enjoy.......
We don't recall the date of introducing our Welcome Blackberry Spritzer, but surely in the first year or two. Having stayed in Bed & Breakfasts, one theme seemed to be an InnKeeper welcoming us as guests with "would like a wine, beer, or something to drink?" We decided we needed to welcome ours, but maybe with our own signature drink. Since we WERE BLACKBERRY Creek Retreat B&B, why not a welcome drink incorporating a Blackberry something.
The result was the creation of our Welcome Blackberry Spritzer. It's quite easy to duplicate, modify a bit, add here, take away from there.....but here is how to make the ORIGINAL version, the one we serve here to our guests......
You'll need (photo above)
- Ice
- St James Blackberry Wine (we prefer this Missouri wine and have tried others, this most available and best we have found)
- Dole Orange Peach Mango Juice
- Squirt
Start with a tall glass or one of our Blackberry Creek Retreat Stemmed Wine Glasses, and 1/2 to 2/3 fill with ice cubes.
We mix 2 parts wine/ 2 parts juice / 1 part Squirt, but you can add more wine, less juice, etc....to taste.
Stir and serve. Can garnish with a fresh or frozen large blackberry on top.
-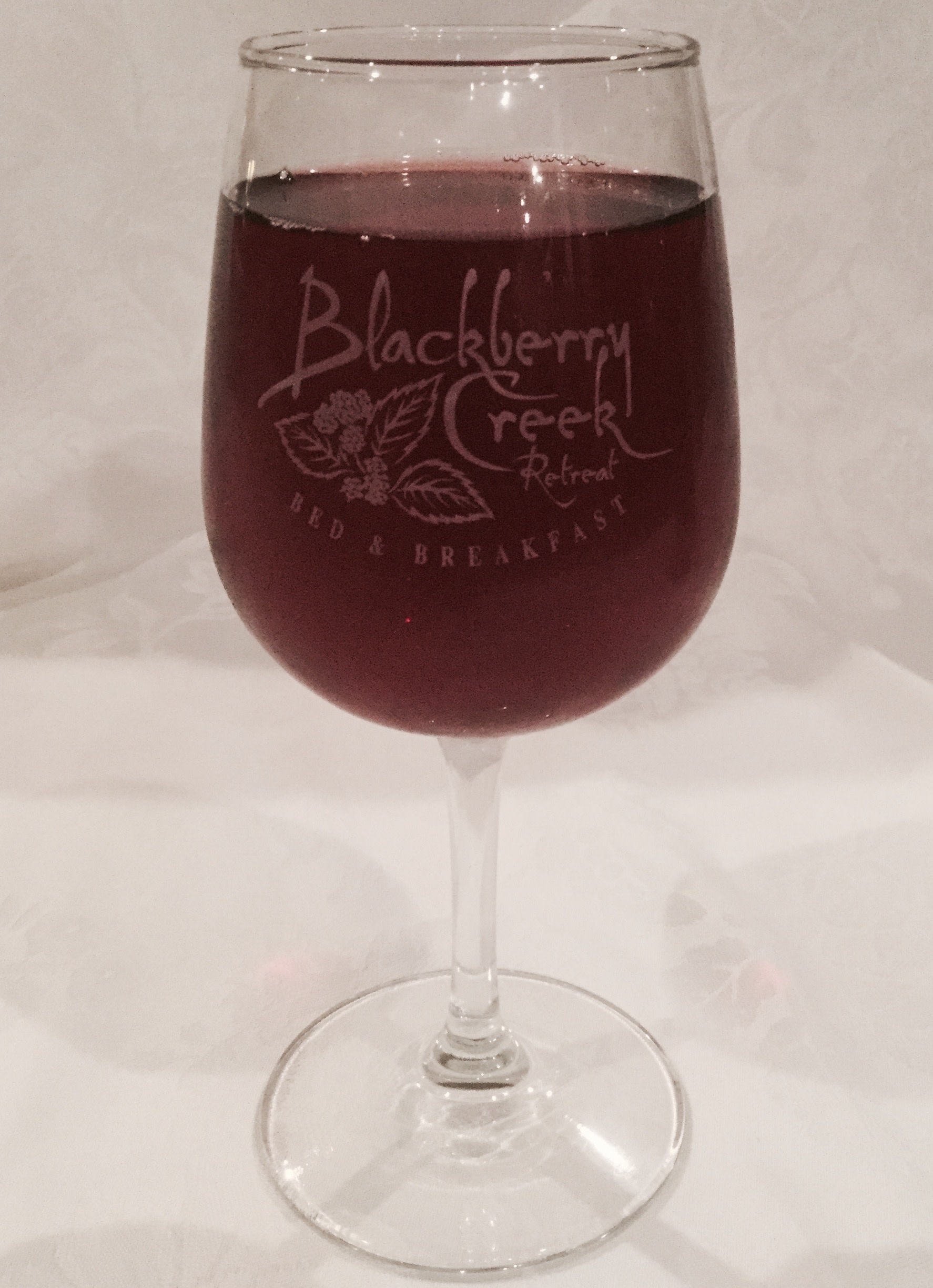 To make in bulk or in a 3 gallon beverage dispenser, as several of our past brides desired for their Wedding Reception, same mix ratio. They are a hit. Sometime we make them in pitchers to our Retreat Groups and served with meals.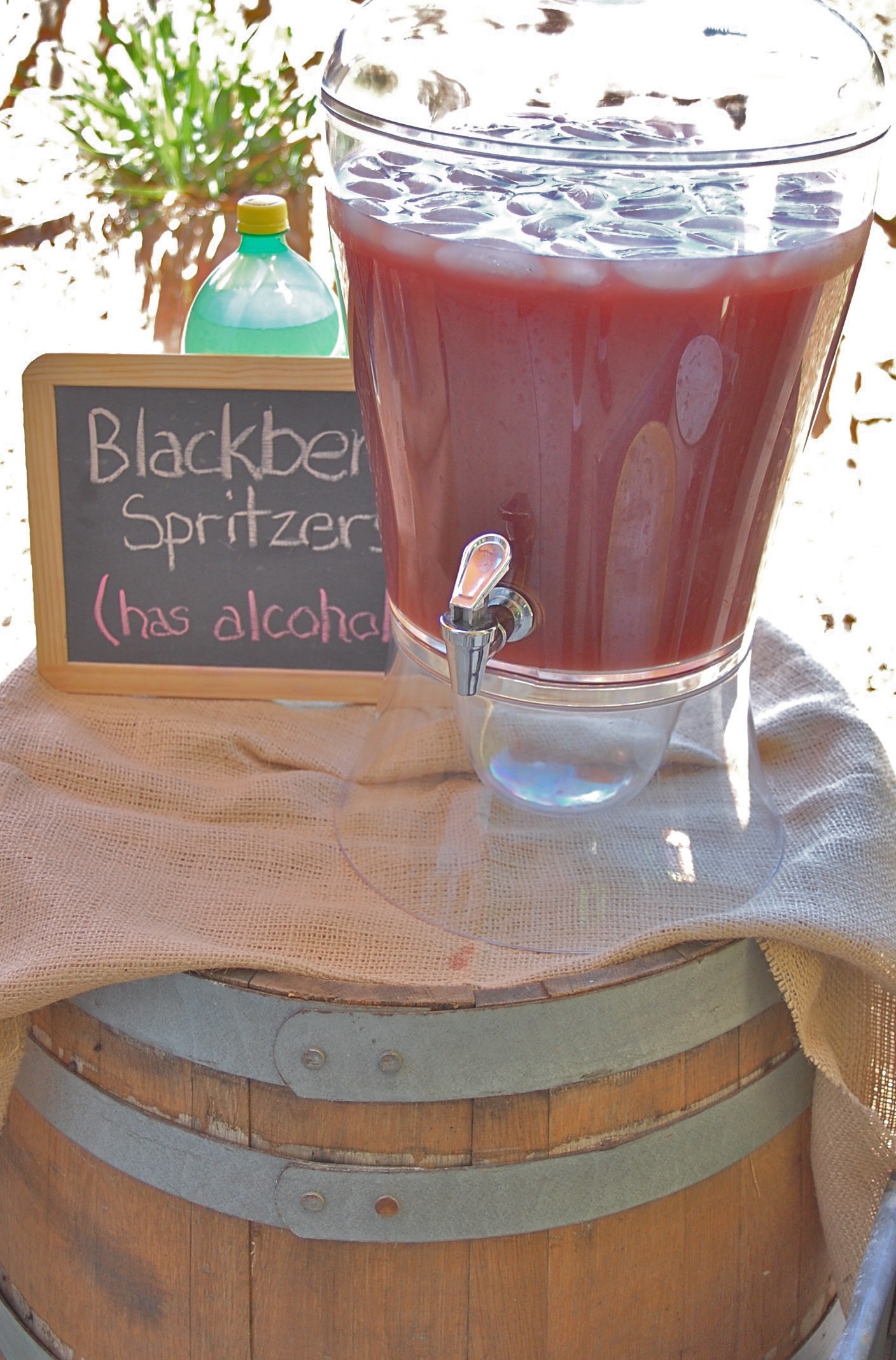 Enjoy....Let us know what you think.