I admit. I do not make everything from scratch. Bed and Breakfasts have this image that everything they make is from scratch. Some things I do are, but not all. I have found that incorporating a few off the shelf items with other fresh ingredients work well, and often draw many compliments. When a guest asks "did you make these" or "did you make these from scratch", I will tell them honestly the path I took.
So is the case with our Blueberry Pecan Muffins. I have added and changed a few things slightly, and got to a point that these favorites are better left alone now. However, I do start with a mix, one that seems to make them over the top. There are many muffin mixes, but for these muffins I begin with a box of Krusteaz Blueberry Muffin Mix. You should be able to find this in most grocery store baking sections.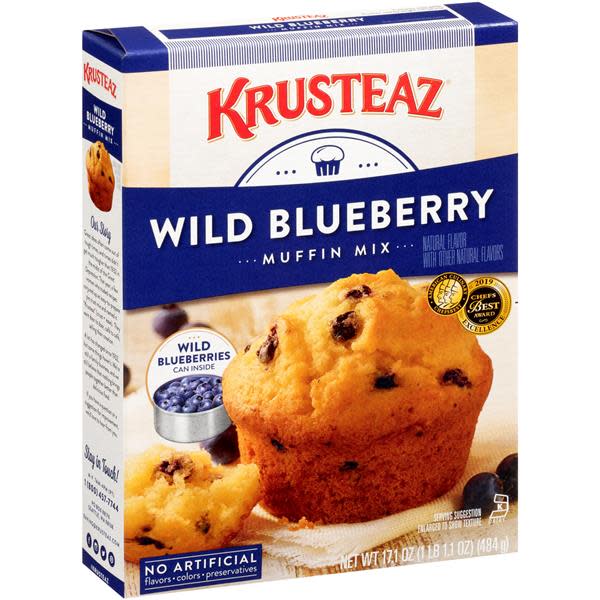 Krusteaz began making pie crusts in 1932 and expanded into a complete product line, this mix being one of these. It boasts NO Artificial flavors, colors or preservatives. In 2019, this particular mix was awarded the ChefsBest Award for Excellence, so I guess we are using a mix well received and setting the standard beyond what I can put together on my own. I just goose it up a bit. To this mix, I add additional fresh (can be frozen) blueberries, pecan pieces, and top with a tea cake topping from another recipe I was introduced to. Together, these steps make a delicious, and soft muffin full of flavor.
So let's make muffins.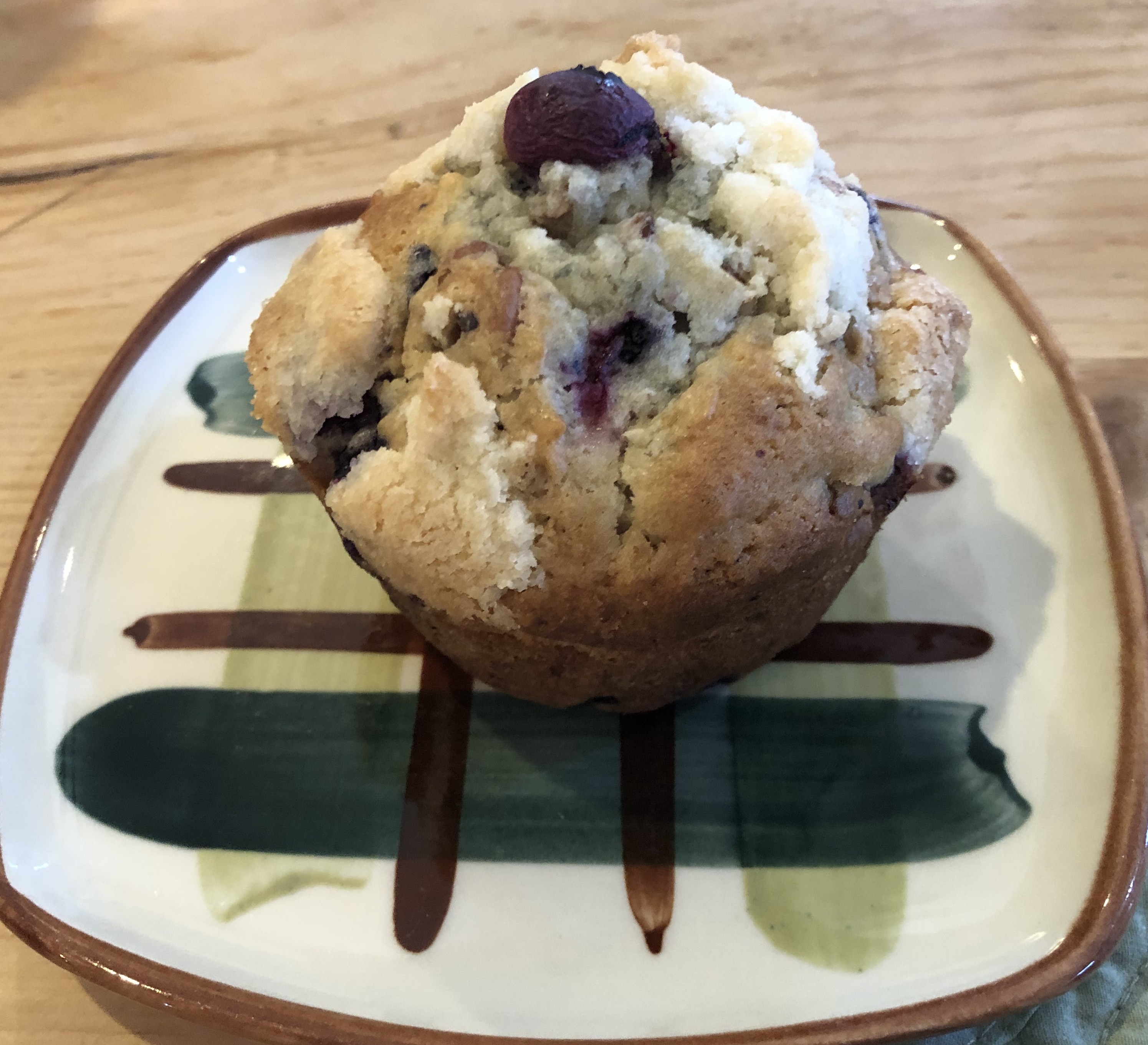 BLACKBERRY CREEK RETREAT B&B BLUEBERRY-PECAN MUFFINS
Ingredients
1 Box of KRUSTEAZ Wild Blueberry Muffin Mix
– 2/3 cup of water
– 2 eggs
– ½ cup vegetable oil
½ Cup Fresh or Frozen (thaw some) Blueberries
½ cup chopped pecan
TOPPING
– ¼ stick butter, melted
– ¼ cup sugar
– ¼ cup of flour
INSTRUCTIONS
– Heat over to 375° (Box says 400 for other size pans)
– Butter of grease 6-Large Muffin Pan
– Mix Wild Muffin Mix as per instructions
– Add chopped pecans and mix.
– Fold in larger blueberries (fresh or frozen ones)
– I use a large ice cream scooper with ratchet blade to scoop and load evening into 6 muffin pan cavities.
– In another bowl Mix three topping ingredients. Mix will be crumbly. Pinch evenly over top of muffins, Add one large Blueberry as garnish in top center of muffin.
– Bake approximately 18 minutes or until top is lightly brown and tester comes out clean. I check often and do not let overcook.
– Remove. Let set until ready t serve. I use a small wide blade to make sure no sticking when removing from pan. Option: Dust with powder sugar.