DID YOU KNOW that 2021 marks the Bicentennial, 200 years since Missouri joined the Union as the 24th State? There are MANY resources and links to various events, facts, historical connections, etc. in the past 200 years regarding the Show-Me-State.
To honor this commemorate this event, Blackberry Creek Retreat B&B will include a post each month of interesting facts regarding our state, and can be found in this newsletter. To kick-off this inaugural article, we'll offer up a few facts and history regarding the Show Me State, also called The Cave State: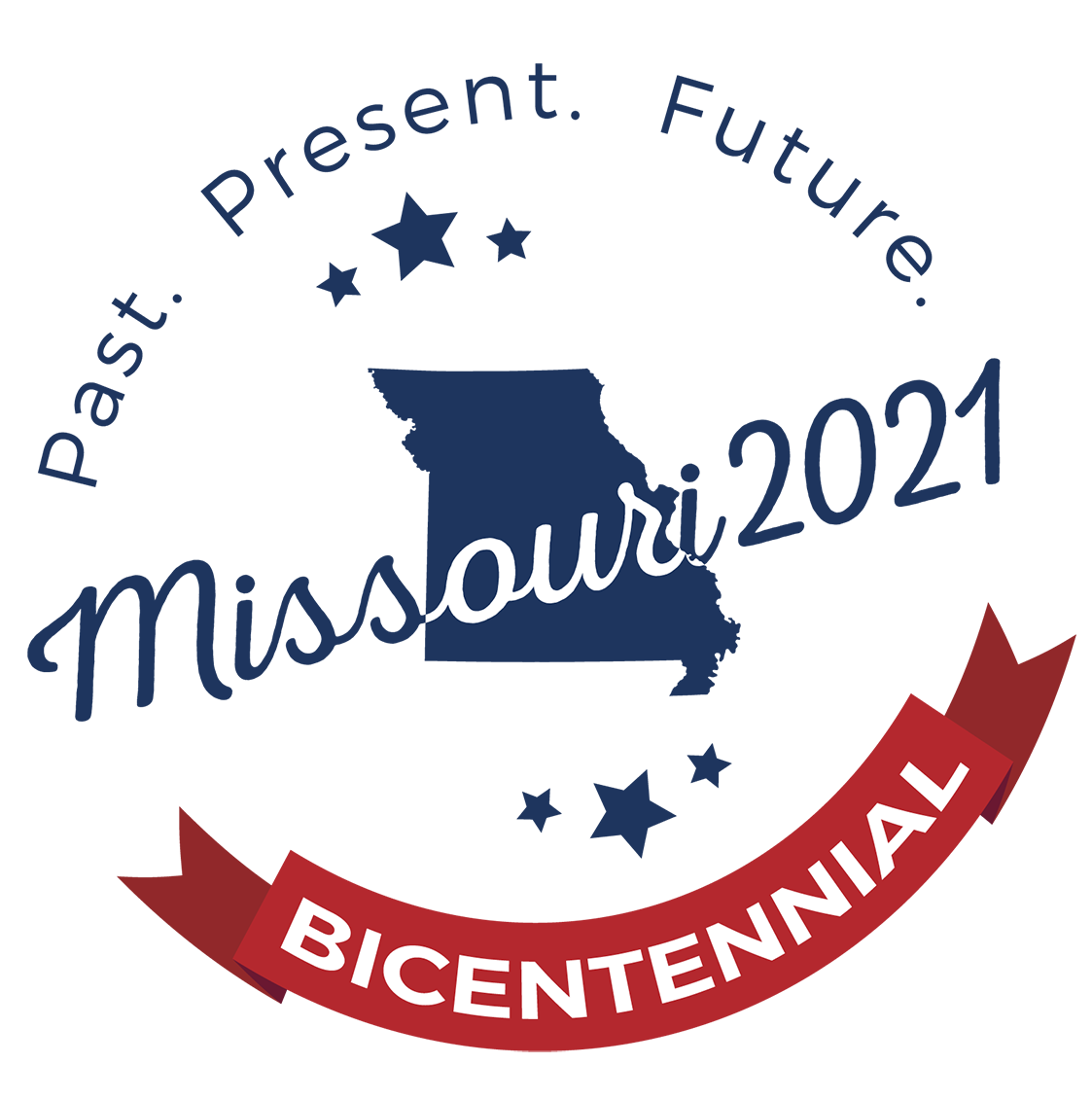 "Missouri gets its name from a tribe of Sioux Indians of the state called the Missouris. The word "Missouri" often has been construed to mean "muddy water" but the Smithsonian Institution Bureau of American Ethnology has stated it means "town of the large canoes," and authorities have said the Indian syllables from which the word comes mean "wooden canoe people" or "he of the big canoe." (Missouri Secretary of State site) – At that time, seven primary tribes lived in Missouri including the Missouria, Osage, Illini, Quapaw, Chickashw, Ioway, and Oto.
When the French arrived to the area in the late 1600's, they adopted the name Missouri for the territory, and the first settlement was established in Ste. Genevieve. Not long after, St. Louis and later, St. Charles became fur trading outposts up the Mississippi River, and on the Missouri River. The territory traded back and forth between France and Spain before France sold it to the United States in 1803.
It truly became "The Gateway to the West" as settlers following areas west mapped out by Lewis and Clark opened up to riverboat traffic and trails called The Santa Fe and Oregon.
In 1821, Missouri became the 24th state in the Union.
As the year progresses, we'll be posting any news or events affecting our area that celebrates this occasion. A great way to put COVID-19 in your rear view mirror and explore this great state.