August 28, 2015 by: Mark R Dawson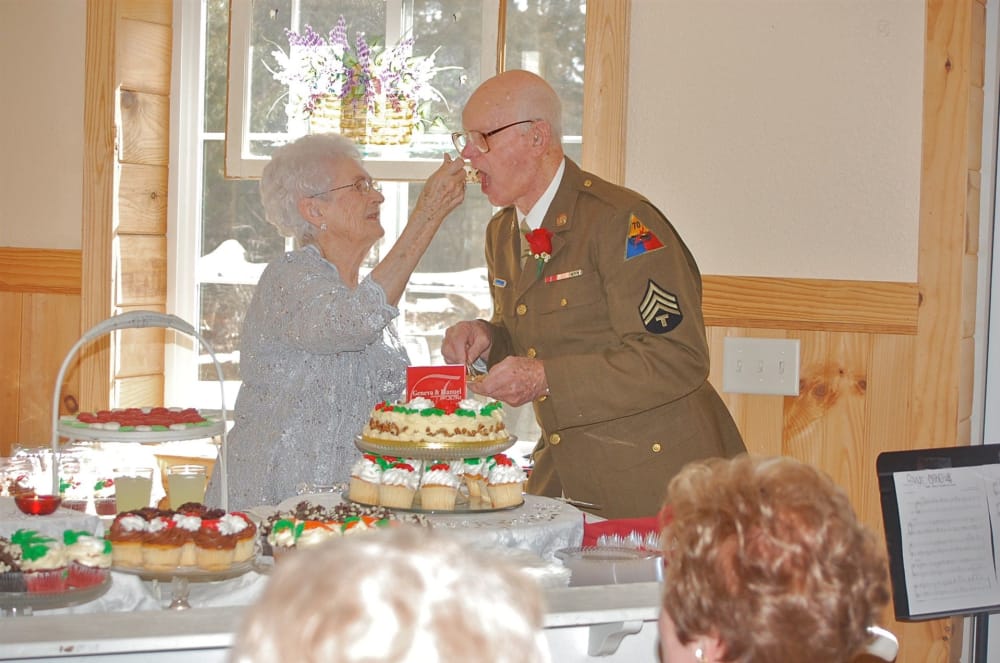 Freeman 70th
While weddings represent NEW beginnings here at Blackberry Creek Retreat B&B, one special "Wedding" represented longevity of a marriage. When Manual and Geneva visited us with their daughters and granddaughter, hearing about our venue from a bride, we were more than honored to accommodate their request. You see, both wanted to renew their vows, Geneva desiring to have the wedding that never was after 70 YEARS of marriage!
When they first got married, times were different. There was a war going on, and Manual had joined the Army, and was stationed at Fort Know, Kentucky, training in the Armor Division. Realizing he was soon to be deployed, he rushed back home to the West Plains area on a one day leave, grabbed Geneva, went to the Justice of the Peace, and got married, hurrying back to Kentucky. He was then deployed, shipped overseas, where he drove a Sherman Tank in FIVE major battles, receiving a Bronze Star for each.
Seventy years later, and surrounded by family and friends, Geneva got the wedding she wanted so many years. We even had Springfield News-Leader coverage (Click HERE for video and HERE for article), a first for a wedding here, so it must have been some kind of special! We knew that though.
These photos taken by Blackberry Creek Retreat B&B.