August 19, 2015 by: Mark R Dawson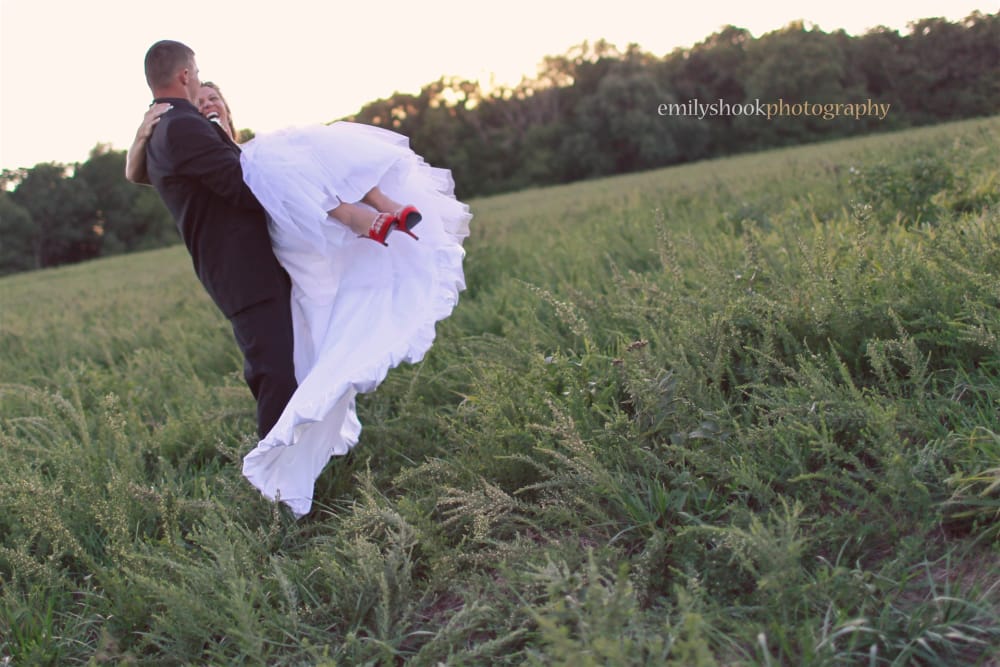 Cyndi & T.J.
Cyndi and her family were no strangers to Blackberry Creek Retreat B&B when she and TJ booked the venue. We had previously hosted a family surprise dinner here, when her mother said to us, "Cyndi needs to consider this place when she gets married next year.". They talked, she came back to look once more, and agreed – "this is the place I want to get married."
Several months and visits later, her family arrived for their June weekend, and began their work. What a family – many hands and hearts all chipping in, decorating, making floral arrangements, creating unique projects, a delicious reception dinner, and finishing it off with dancing under the stars, all making Cyndi and T.J.'s day very memorable and special.
Wedding and Reception Venue - Blackberry Creek Retreat Bed and Breakfast
Photographer – Emily Shook Photography
DJ & Music - Just One More Song
Catering – Eddie Simmons (family)