August 19, 2015 by: Mark R Dawson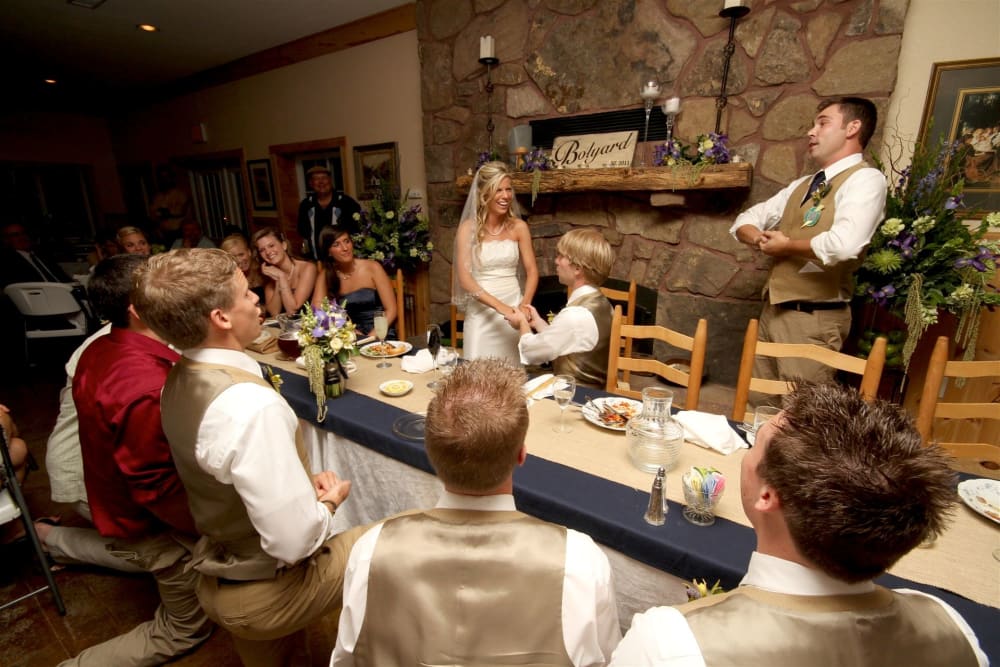 Chloe & Adam
Each new bride and groom bring a first an exploratory visit, then after booking, a growing excitement in the planning and execution time of their Wedding Weekend. Chloe and Adam were no exception, in fact their excitement during the planning stage was contagious. They both had some wonderful ideas, and both families assited in their bringing these ideas to a reality.
For example, the canopy lights used above the ceremony and dance deck. This was the first wedding to use these, and Chloe passed them onto Blackberry Creek Retreat for future brides. EVERYONE of our weddings since have requested them, in fact, a few photos of the bride and groom dancing under these lights have caught the eyes of many a bride, and brought them to our venue.
They had many, many creative and special things, as you'lll see here. Their weekend was one we'll always cherish and remember, and their families and this fine couple are the reason. Thanks Chloe and Adam.
Wedding and Reception Venue - Blackberry Creek Retreat Bed and Breakfast
Photographer – Convey Studios
DJ & Music - Hits & Grins - Rick Coffman
Violinist – Erin Hefta
Flowers - Friend of Family