January 8, 2017 by: Mark R Dawson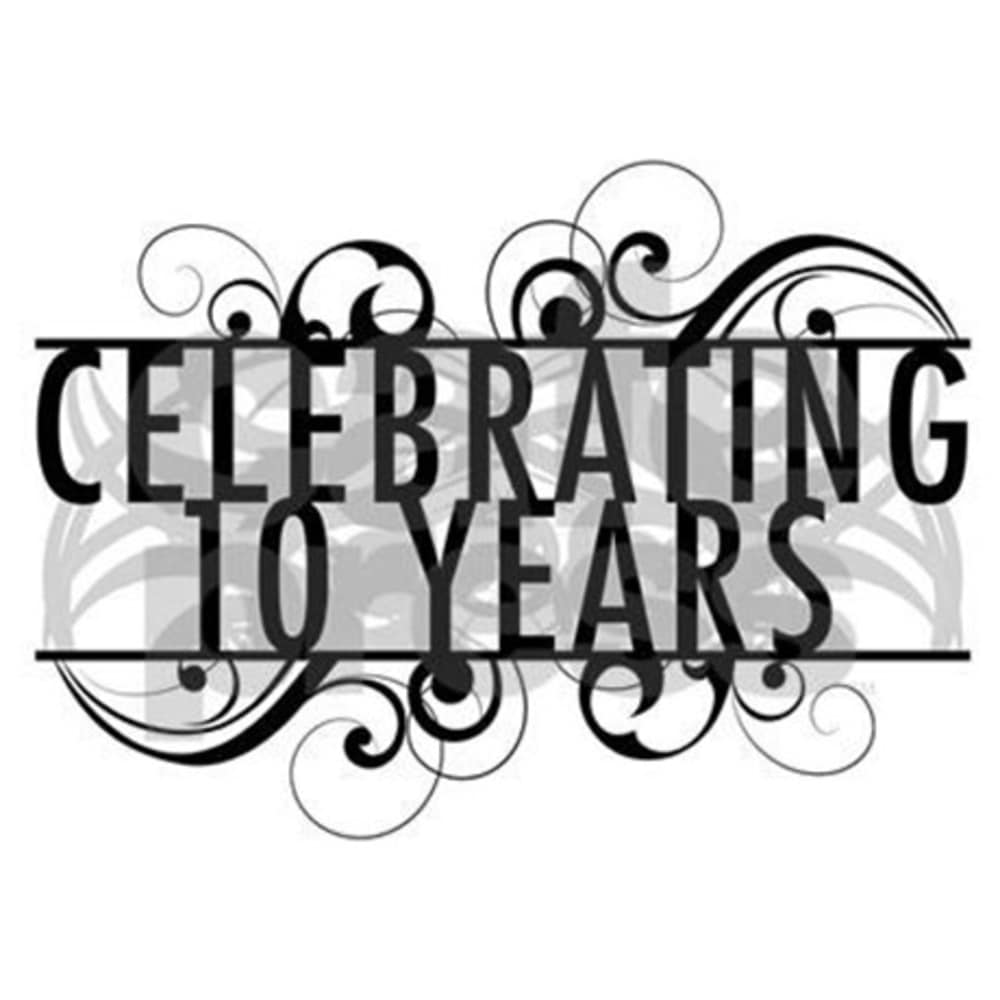 Celebrating 10 Years of Memories....
As we ring in the NEW Year, 2017, many reflect on the past year, while making resolutions for the coming year. Here at Blackberry Creek Retreat B&B, we enter 2017 as our 10th Year in business, and reflect back over 10 years of memories, and look forward to what the future brings. We have had many, many dreams and ideas, often remaining as so due to priorities, distractions,TIME, deviations........those things in LIFE that all experience or struggle with. Still fun to dream.
Trying to posts on our Blog is one such area this writer has struggled with, finding the time to collect thoughts, photos, and time to put into a post, and publish. You thought I might mention the Cook Book! Funny. Anyway, I hope to use this year, this tool, and our past collection of memories from this Bed & Breakfast to bring back so of those memorable times and events that have brought us to where we are.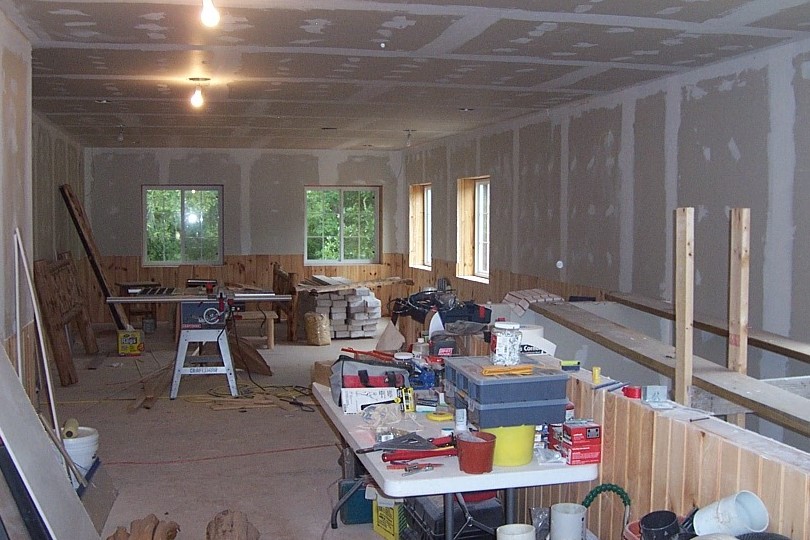 Early Construction (circa 2006) - Bed & Breakfast Level - Foyer Area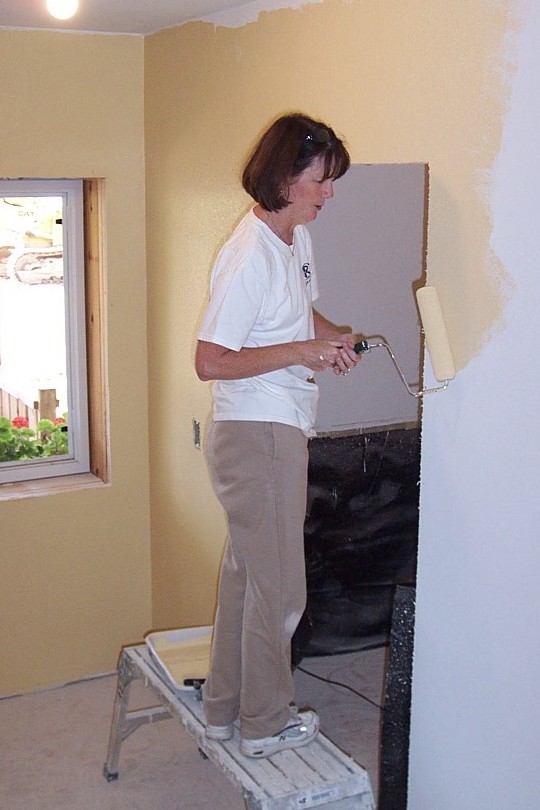 Early Construction Period (circa 2007) - We did most the work ourselves.....here's Dixie painting what would become The Ozarks Guest Room....
While we can't say nor control what the future holds, we can recall and share where we have come from. Hope you enjoy this Series.....as I plan to do, as I research, collect pictures and recollections from the past 10 years.