August 31, 2015 by: Mark R Dawson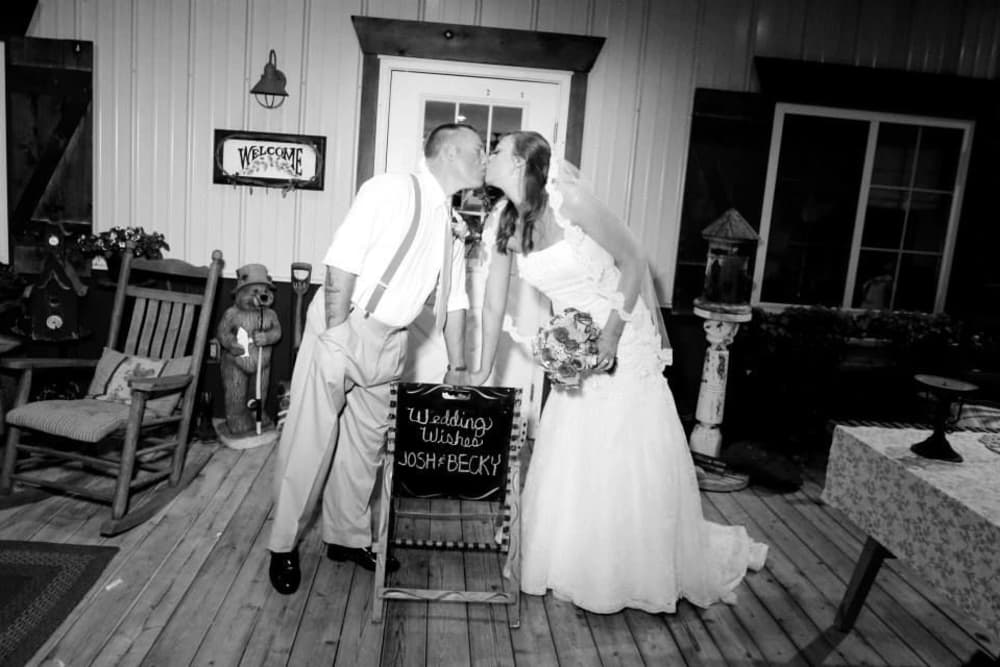 Becky & Josh
A co-worker who got married at Blackberry Creek Retreat B&B a couple years ago told Becky she had to check us out. She did, with fiance Josh, and saw the same things Sarah (a bridesmaid pictured in one of these photos) saw when she chose this venue. Thanks Sarah.
A May Ozarks Wedding was held, the weather was perfect, and Becky and Josh (who serves this great country in the Army - Thanks Josh) were joined in matrimony by Chaplain Moreland from Fort Leonard Wood. We enjoyed meeting both families and friends, who, like many weddings here, fellowshiped, decorated, ate, drank, laughed, told and retold tales of past.......it was a wonderful weekend. Photgrapher Kassi Hillhouse captured this event beautifully.
You can see BCR's pictures and stories on our FaceBook by clicking HERE.
Wedding and Reception Venue - Blackberry Creek Retreat Bed and Breakfast
Catering - Taste of Andys
Photographer – Kassi Hillhouse Photography
DJ & Music - DJ Will DJ Service