This week, hosted a business traveler for an evening. Don't act shocked, we have hosted business folks before, though RARELY. Mostly women who like B&B's for their security and familiarity. Men are rare.
Our location and proximity to "businesses" a factor, and business travelers typically stay at major hotel chains for perks, it is not the norm. I know, I use to be one. In my past life as a peddler, I racked up MANY Air Miles, hotel stays, car rentals, etc. In fact, I had a huge card portfolio just to hold all my perk cards (before the age of digital phones). Still have it, though they are relics of a time long passed.
I get it, as I did reward myself, family, and friends with travel and exotic experiences. However, now a Bed & Breakfast Innkeeper, I often think back and wonder, why did I not seek out B&B's occasionally? I really preferred the ambiance of B&B's, their quaint, more intimate environment and friendly people. I wasn't the traveler that checked in, then migrated to the bar in hopes of a libation and chat with another sales person or seeking opposite gender (yeas, there were those that did). Rather, I brought food in and worked, read or did the television thing in my room, the room that looked like every other hotel room I stayed in night after night.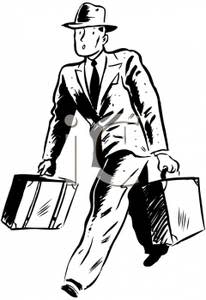 Sure, I found refuge and reward in nights out with customers or principals for a nice meal, or catching one of my customers kid's ballgames. Sometime, even got offered an evening in their home. THAT fellowship was rewarding, but the hotel part, well, it WAS business.
That said, I often wonder "would I have enjoyed the B&B experience" now that I know more about these hospitality niches?
When I traveled, many B&B's were different than today, as we found out when we began exploring this business after I retired. Most did not have Internet (or WiFi), on-line registration, nor televisions in room, and some even had shared bathrooms. Then again, this was sort of known, but not the real reason I missed staying in one. The real reason were the perks, ease of making a reservation and of coarse – "Real Men Don't Stay in B&B's (nor eat quiche)!!!"
Today, most B&B's recognize the desire for privacy, need for Internet connectivity, etc. However, I would ascertain, aside of our location, most B&B's have a low percentage rate of business travelers. B&B's tend to court couples, romantic evenings, and girl's weekends. We have had several couples (and many men) say "this is the first time we have stayed in a B&B". Others make it a point to stay in B&B's when they travel.Meanwhile, many of the mid-size hotel properties began emulating B&B's offering breakfasts, bedding accents, etc. to make their rooms less sterile.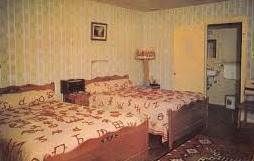 Not one of OUR rooms, one of THEIR's….or what they looked like back in the day. Layout the same….AH, the good ol' days….
I opened this commentary about the guest we had because of a few reactions or comments he made that inspired this prose. He stayed one night because of our close proximity to a business and meeting the next day, and at the recommendation of a relative working at same place. This traveler said he always stays at one of the LARGE hotel chains, in fact was a Lifetime Platinum Member. Those properties were about double the travel distance, and when he inquired about places near his destination, he discovered us.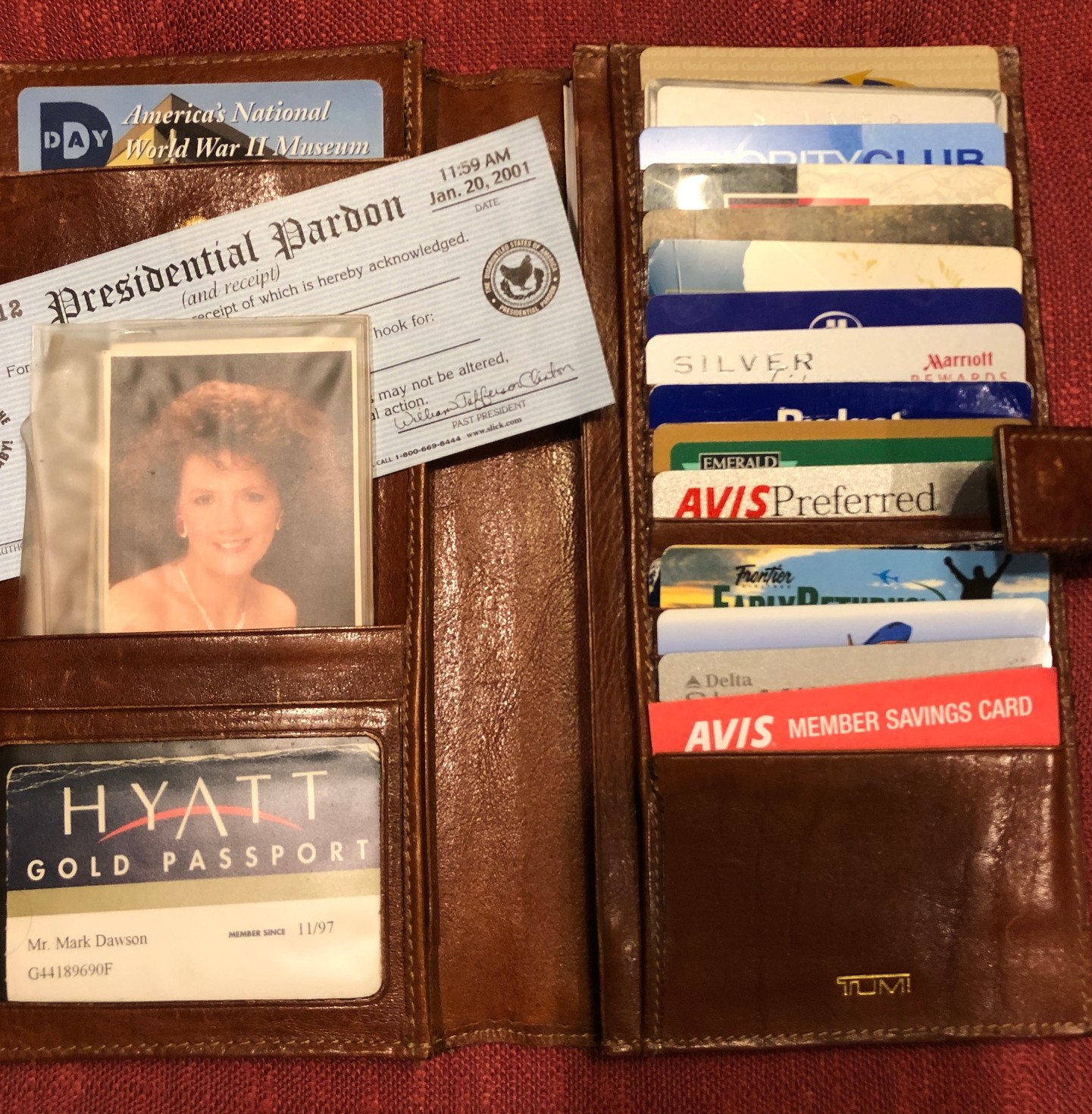 My "PerkFolio" I carried, an ancient artifact, that had most of my travel perk cards…and even found a "Presidential Pardon" in it. One never knows when you might need that.
At check-in, he just kept complimenting us on the uniqueness and charm of the place. He even took pictures of the breakfast for his wife to see. I don't think business travelers do that often, more vacationers at resorts and such. He and I talked about business travel, and I said now that I look back, I wished I would have stepped out and tried B&B's now and then. I added "I remember those overnight experiences with friends and customers, their homes, but really couldn't recall those hotel nights because they were all the same." He agreed, and said he would remember his stay with us.
It got me thinking, maybe we need to do a better job marketing to out local businesses for their traveling guests, and the experience of staying in a local B&B. SO, are B&B's for business travelers. To answer that, I think they have to step outside the box and experience staying at one, or more……